Two adventurers who tackled the length of the Caledonian Canal in a bathtub have created an amazing time-lapse video of their wacky journey.
Mark Brockway and Jack Burrows, both 28, completed the 77-mile journey after five agonising days in the tub.
And the pair, from Luton, Bedfordshire, managed to raise more than £9,000 for charity as a result of their bizarre adventure.
The 6ft-tall pair set sail from Corpach near Fort William, Lochaber, and using canoe paddles, moved at speeds of around 1.5mph for 10 hours every day.
And the pioneering sailors paddled along Loch Lochy, Loch Oich and Loch Ness before completing the challenge in Inverness.
Mark said: "I'm a keen kayaker myself so I was already aware of the great places to paddle in Scotland.
"We knew it was going to be a challenge but an achievable one in terms of distance. Also, the chance to paddle up the great glen was a motivation in itself.
"The journey went much more smoothly than we thought it would.
"We had great weather and good conditions on the water, and we ended up finishing earlier than planned."
Mark's father Richard suffered with debilitating Multiple Sclerosis (MS) for 10 years and was cared for at the MS Therapy Centre in Bedford.
The challenge was planned in order to raise money for the centre but sadly Richard, 69, passed away before the challenge in May this year.
Mark said: "It was just fate sadly that he passed away before we actually did the challenge, but he knew we were doing it and always loved the idea, even if he thought it was a bit crazy."
The challenge has raised £9,420.83.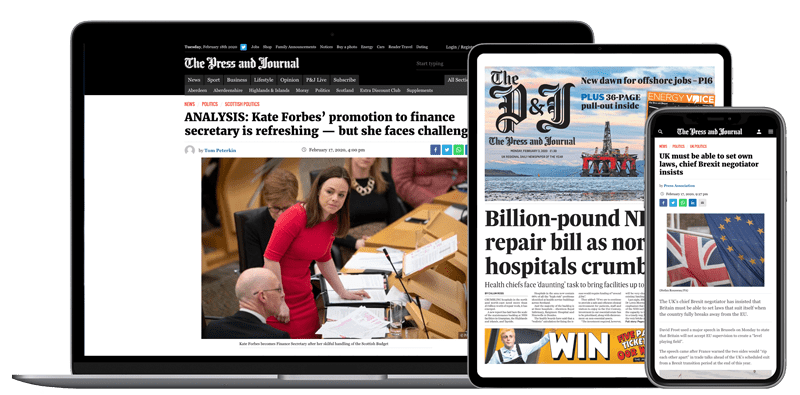 Help support quality local journalism … become a digital subscriber to The Press and Journal
For as little as £5.99 a month you can access all of our content, including Premium articles.
Subscribe