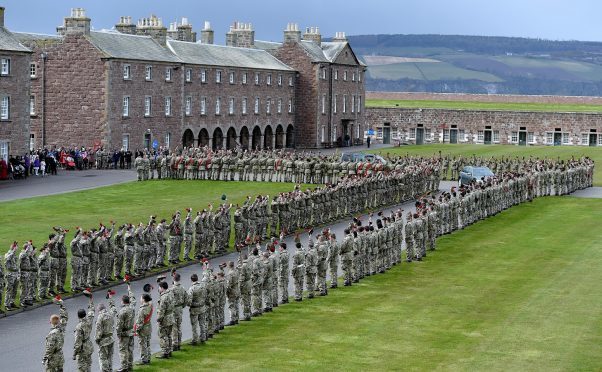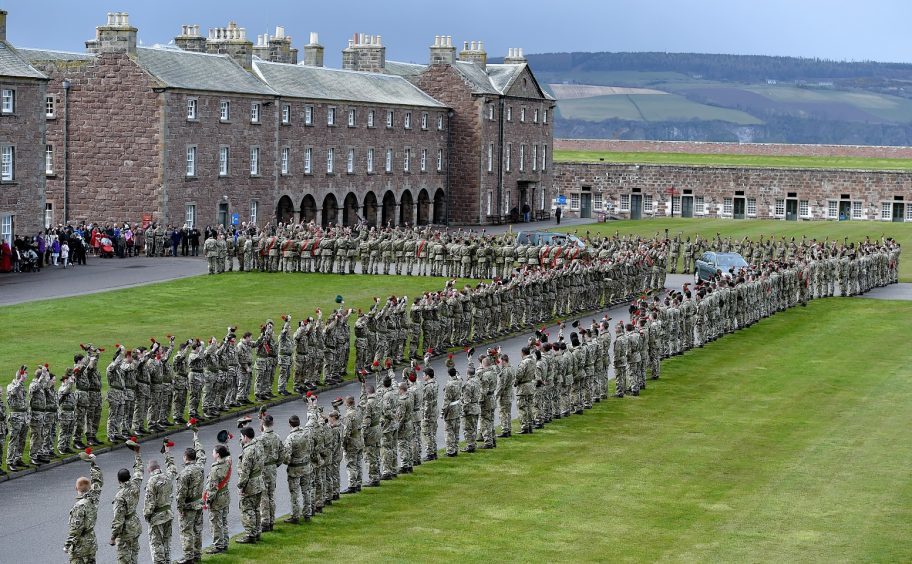 First Minister Nicola Sturgeon has issued a fresh warning to UK defence chiefs over plans to abandon the historic Fort George garrison.
The SNP leader said a military pull-out from the 250-year old base would represent a "serious blow" to the Highlands and be "completely the wrong decision".
She vowed to continue to lobby UK ministers against such a "backward step".
Ms Sturgeon's latest intervention was made after Scottish Secretary David Mundell provoked fury in the north last week by indicating that Fort George faces an uncertain future because of its "age, its condition, the overall nature of the facilities there".
The closure of the barracks, which has been home to the famous Black Watch battalion for almost a decade, would mean that there would be no operational military bases remaining in the Highlands, only bombing ranges.
It would also lead to the loss of more than 700 jobs and cost the Highland economy about £16million.
Speaking to the Press and Journal on a visit to the Highlands, Ms Sturgeon said: "I think it would be a serious blow and it would be completely the wrong decision.
"Fort George has been an operating garrison for 250 years and we want to see it continue to have a future in that form.
"We've raised this with the UK Government. Obviously we've got wider concerns about the defence footprint, and some of the decisions that are in the process of being made.
"But in our view it would be absolutely the wrong decision."
The first minister added: "We've seen Scottish regiments decimated over the past number of years, and I think for Fort George to close would just be a backward step and something nobody wants to see happening.
"We will continue to make the case to the UK Government very strongly that it shouldn't happen."
More than 5,000 people have signed a Press and Journal petition opposing the closure of Fort George, with backers including film star Hugh Grant and many ex-servicemen and woman and their families.
The Ministry of Defence has insisted that no final decisions have been taken about the future of the base, and that the final results of its footprint review will be announced this autumn.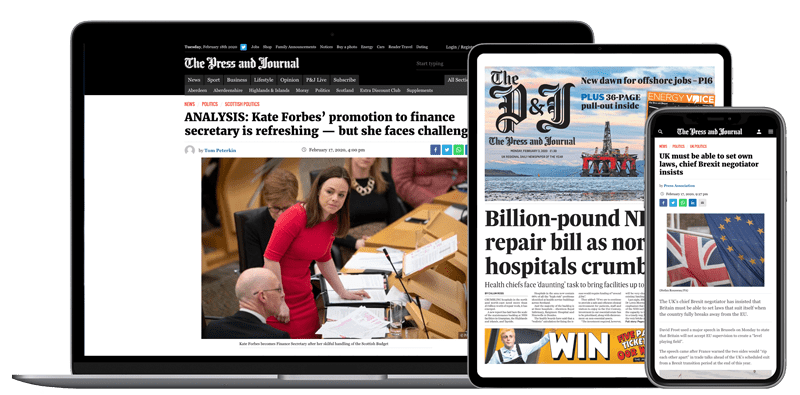 Help support quality local journalism … become a digital subscriber to The Press and Journal
For as little as £5.99 a month you can access all of our content, including Premium articles.
Subscribe