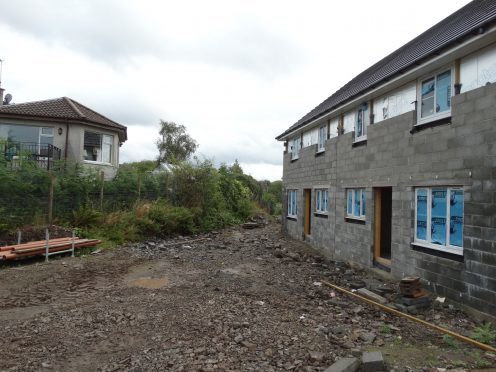 Councillors will make a site visit to see for themselves a blunder by their own planning officers which has resulted in a property being built too close to a woman's home.
Ann Colthart of Connel, by Oban, says she is "delighted" that Argyll and Bute Council's planning committee members will see the impact it has had on her.
She wants to see Plots 3 and 4 at 12 St Oran's Place demolished. The houses have been built 30ft (9.3 metres) away from Duriehill, her home.
The council has apologised and admitted that its planners should have made a site visit.
Developer MacLeod Construction said that they were unaware of any difficulty because the ordnance survey map used at the time of the planning application had no record of Ms Colthart's extension, now her sitting room, existing.
The firm has submitted a planning application for mitigation measures on its houses. These proposals, being considered by the planning committee yesterday, include alterations to the window layout and inclusion of a wall and hedging.
Ms Colthart has objected to the application. There are 48 objections including from Michael Russell MSP, a number of councillors and Connel Community Council.
Planning officers recommended that permission be granted as a "minor departure" to the development plan. They advised a public hearing and a site visit should take place prior to a final decision.
At the planning committee meeting yesterday, members agreed to hold a hearing and site visit.
Ms Colthart said: "My privacy has been destroyed and the stress is becoming unbearable, but I am delighted that the committee has agreed to a site visit and a public hearing. They will now be able to see for themselves the impact this has had on my home and my life."
During the meeting Councillor Gordon Blair asked officers: "What lessons will you take from this?"
Ross McLaughlin, development control manager, said: "We issue about 3,500 permissions across Argyll. In a fully resourced, fully functioning enforcement department we would like to be on all the major sites.
"This one wasn't on the list, we didn't have the resources to be out there at that time.
"However, lessons will be learned from this."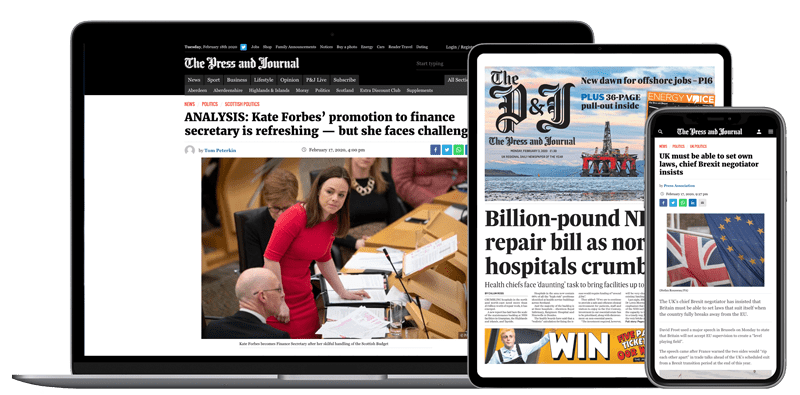 Help support quality local journalism … become a digital subscriber to The Press and Journal
For as little as £5.99 a month you can access all of our content, including Premium articles.
Subscribe