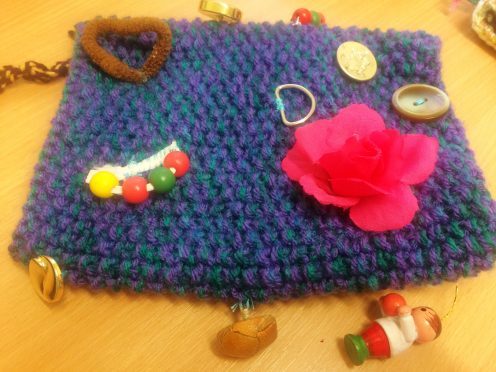 A social media campaign by a Sutherland nurse calling for local people with knitting skills to help out patients with dementia has proved a great success.
Audrey Hepburn – a dementia champion at the Lawson Memorial Hospital in Golspie – was so impressed when the family of a patient brought in a knitted hand warmer known as a Twiddlemuff, she launched an appeal on her social media page for more to be made.
The nurse saw for herself how the inexpensive item helped her patient at the hospital appear less agitated and calmer.
The hand warmers are made from left over wool and other odds and ends.
Ms Hepburn asked local knitters on her social media page at the end of October to make more for patients on the Cambusavie Ward.
She was soon inundated with offers of help from across the Highlands and further afield, with hundreds of online shares and the campaign has been so successful she met Gail Ross MSP to outline the benefits.
Ms Hepburn said: "I first became aware of Twiddlemuffs a couple of months ago.
"The family of one of our patient brought one in. It had ribbons on it. The woman who made it had heard about it on the internet.
"A Twiddlemuff is a knitted tube that you can put your hands in, and has things like buttons and ribbons securely sewed on it so that you can twiddle with them.
"It's beneficial because people with dementia and other cognitive impairments often have restless hands and like to have something to keep their hands occupied.
"A Twiddlemuff is a great source of visual, tactile and sensory stimulation, and keeps hands snug and warm at the same time."
Once they receive the Twiddlemuffs, staff at Cambusavie look them over to make ensure nothing could pose a risk to the patient.
The health board is currently working on a health and safety protocol to make sure that no harm comes to patients from loose threads or buttons.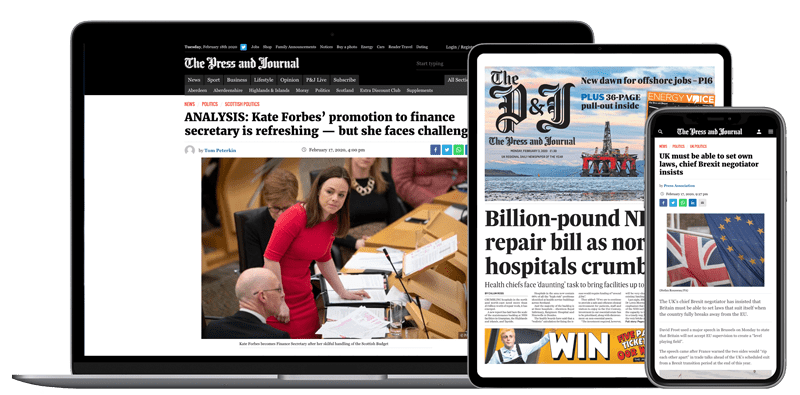 Help support quality local journalism … become a digital subscriber to The Press and Journal
For as little as £5.99 a month you can access all of our content, including Premium articles.
Subscribe