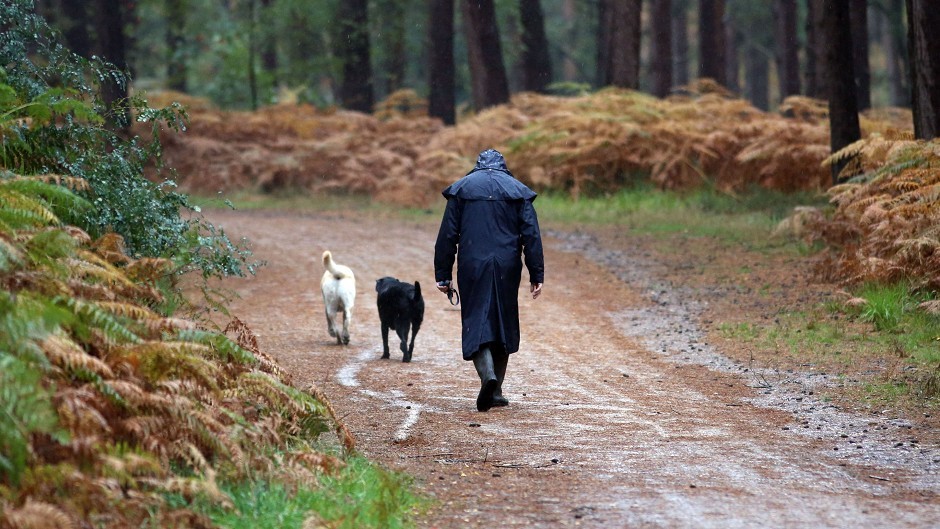 They knew that drastic action was required for a problem that won't go away.
That is why councillors in Argyll and Bute wanted to name and shame anyone caught allowing their dogs to foul in the beautiful area's public places.
But they have been left disappointed after ordering their officers to seek legal advice about the possibility of implementing the plan.
At yesterday's meeting of the full council, Douglas Hendry, executive director of customer services, informed them that they cannot name and shame individuals when fixed penalty notices are issued.
Councillor Robin Currie said: "It is hugely disappointing that we can't name and shame people."
While Councillor Douglas Philand said: "It is as unacceptable as smoking in public."
People should be educated about the problem and bags should be handed out, said Councillor Gordon Blair.
There have been so many complaints about dog fouling in Oban that a community group has been formed to tackle the issue. Councillor Julie McKenzie said: "We have had a really active community group in Oban, who for about a year now have been actively involved, it is a huge section of the community, the Facebook page has more than 500 people who are all reporting it.
"We just don't have the people on the ground able to issue the tickets. The council has fallen down there. We need to look at it."
Councillor Elaine Robertson added: "We have worked hard on education but it is not enough. It is not just here, it is right across the country. It is a health hazard."
Policy Lead for Roads, Infrastructure, Amenity Services and Special Projects, Councillor Ellen Morton, said: "The department take this very seriously. Now that we can't go down this legal route, if any councillor has any suggestions about what we can do, anything we haven't tried, I am quite happy to have a discussion.
"I do not believe there is any dog owner in this country who does not know it is illegal to not pick up dog dirt.
"It is a real issue as we can't afford wardens on constant watch across every area of Argyll and Bute."
The council is in discussions with Keep Scotland Beautiful with a view to running a dog fouling campaign to run in spring 2017.