A group set up to raise funds for Strathpeffer Pavilion has put its worj on hold amid the ongoing sale of the historic venue.
The committee of Friends of the Pavilion said it has taken the decision with "much regret".
Fundraisers have gathered around £218,000 towards the venue over the past decade.
It emerged last month that Pavilion has been offered for sale by its current owners the Scottish Historic Buildings Trust (SHBT).
It is understood to be under offer to a potential buyer.
The move has sparked some concern among local residents – and options are being explored to launch a community buyout as an alternative to selling the venue.
The venue is currently leased to Strathpeffer Pavilion Association, which has operated the building.
The pavilion was put up for sale after the association reported it could no longer sustain operations.
Friends of the Pavilion has operated for the last 10 years to raise funds towards the upkeep and operation of the building.
In a letter to supporters seen by the Press and Journal, they asked that all subscriptions to the charity are cancelled.
They said: "You may be aware from recent press coverage that Scottish Historic Buildings Trust, who are owners of the Pavilion, have indicated that they intend to sell the Pavilion with vacant possession.
"The current lease held by Strathpeffer Pavilion Association will expire on March 31, 2017, by which time it is expected a potential sale will be completed.
"In light of these circumstances and with much regret the committee have decided that at this stage in fairness to our membership no further subscriptions will be sought."
They added that existing standing orders for current members should be cancelled.
The letter added: "We are most grateful to you for your support, enthusiasm, encouragement and contributions.
"Over our 10 years Friends of the Pavilion have raised £218,700.
"The money that has been raised has been put to good effect and allowed for numerous people to enjoy the many and varied events that have taken place."
The group declined to comment further when contacted.
The SHBT has previously indicated that they are "exploring all the available options to secure the future of the building in line with our charitable purpose and values."
Director Una Richards added that the building will be sold with "vacant possession" but information about the potential purchaser is "commercially sensitive".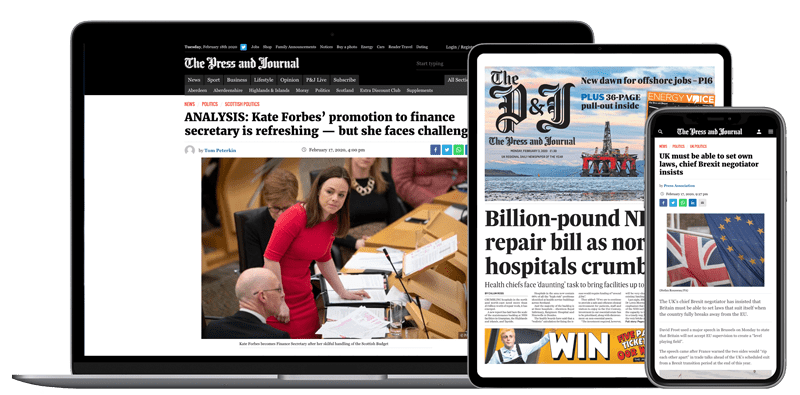 Help support quality local journalism … become a digital subscriber to The Press and Journal
For as little as £5.99 a month you can access all of our content, including Premium articles.
Subscribe