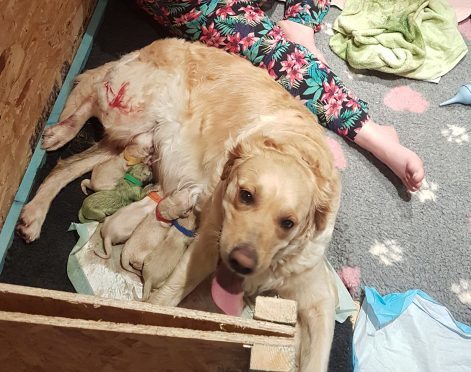 Everybody has heard of black labradors, red setters and greyhounds.
But what about a green retriever?
This little fellow appeared in a litter in Sutherland alongside his golden siblings, much to his owner's surprise.
Rio, a golden retriever, is owned by Louise Sutherland from Drummuie near Golspie.
But when the three and a half year-old went into labour, she couldn't believe her eyes when one pup emerged with green fur.
And the little dog – appropriately named Forest – could be one of only four in the world who were born this colour.
Mrs Sutherland said: "It really is very unusual. We had to read up about it to find out how it happened.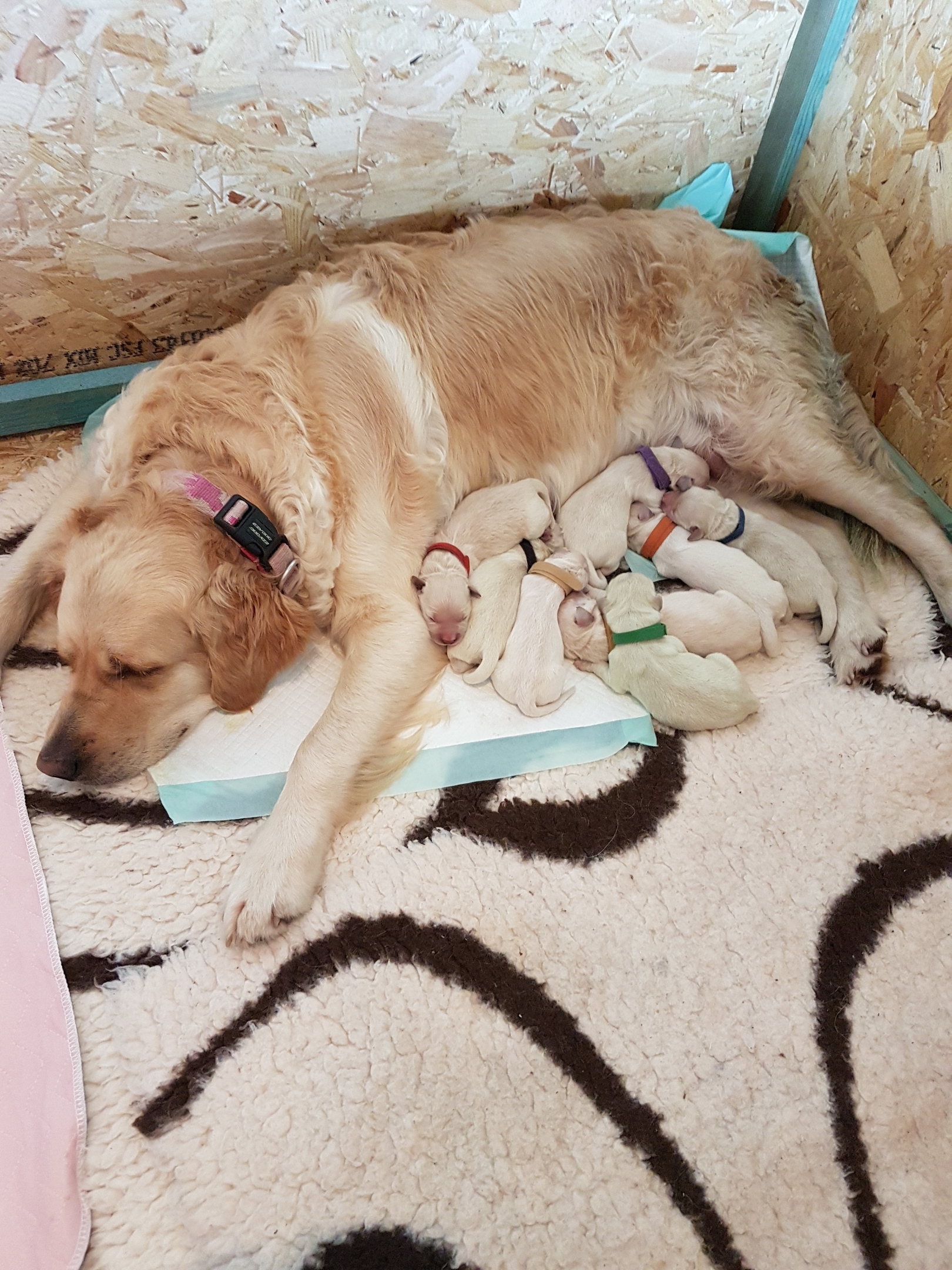 "It is caused when pigment from the placenta mixes with the mother's amniotic fluid.
"Rio had a very long labour and my daughter Claire had to come and help me stay awake as I had no sleep."
Between them Louise and 25 year-old Claire had to deliver Rio's first puppy which had become stuck.
"We managed to free him then she went on to have seven boys and one girl.
"Her labour lasted around 36 hours, so some of the pups were born last Friday while the others arrived on Saturday."
The puppies all have homes to go to once they are old enough, but Mrs Sutherland will chose one to keep for herself.
She said: "I have another retriever called Memphis who is 12 as well as Rio. This was Rio's second litter, but it will be her last one as two is enough.
"I haven't decided which puppy to keep yet as their eyes are not open yet and they can't hear.
"I like to wait until they are about four or five weeks old and their characters start to develop. Usually you are drawn to one, so we'll have to wait and see."
Forest's green colour is already starting to fade and Mrs Sutherland said it won't be long before he looks the same as his brothers and sister.
"He is really quite light now and you can hardly see the green, so I think he will be back to normal very soon.
"My son Declan who is 19 is a Celtic supporter, so he wants to keep Forest. But I'm going to wait for a while before I decide."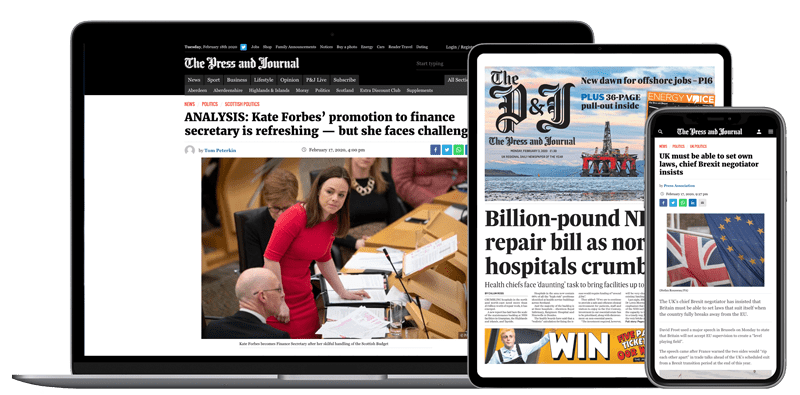 Help support quality local journalism … become a digital subscriber to The Press and Journal
For as little as £5.99 a month you can access all of our content, including Premium articles.
Subscribe