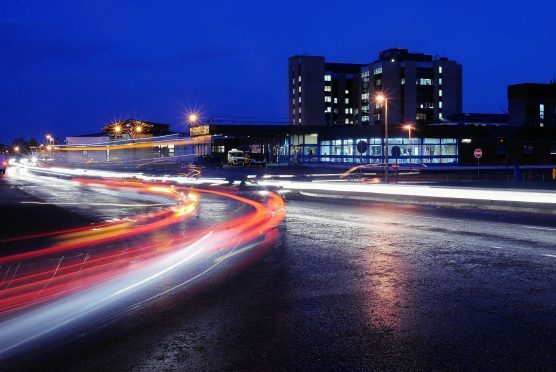 A controversial proposal to cut security staff working night shifts at Raigmore Hospital in Inverness to just one has been condemned by union chiefs who claim lives of staff and patients would be put at risk.
The GMB union, of which the majority of the hospital's 10-strong security team are members, has described the plan as "appalling and ridiculous".
It has threatened industrial action if NHS Highland goes ahead with the proposal to cut night security cover from two to one.
A confidential letter from health bosses says a six-month review of guard duties concluded they were working shifts with "very lean activity".
It added that porters had now had "basic training" to act as back up to security, claiming this would "reduce the risk significantly".
But Liz Gordon, Highland officer of the GMB union, said: "It's utter nonsense to say that security guards don't have enough work.
"Out of 214 [recent] shifts, 120 incidents were logged. These range from minor incidents to a break in and violent behaviour."
She said in the year to July last year there were 594 "violent and aggressive" incidents logged, rising from 26 in September 2016, to 55 in March and 80 in July, 2017.
The union boss added: "I've spoken with ward staff and they are appalled by this proposal. It is putting lives at risk. Ward pressures are bad enough with insufficient beds and low staffing numbers.
"Equally ridiculous is the notion that porters will have the time to give assistance. When dealing with a dead body, it takes both porters working the night shift to take it to the mortuary.
"If an incident happened at the other end of the hospital, then there would be no available back up.
"It may be in their job description but this doesn't mean they have time. On an average shift they walk 14 miles."
The confidential letter stated there would be no direct job losses, but added there would be savings "in the long term" through "natural wastage" by not replacing staff who leave.
The union said they would be balloting members with a view to potential industrial action on the issue.
An NHS Highland spokeswoman said: "We are at the very beginning of reviewing security arrangements at Raigmore Hospital and consultation with staff is scheduled to begin later this month.
"The first consultation meeting has yet to take place and nothing has been agreed."