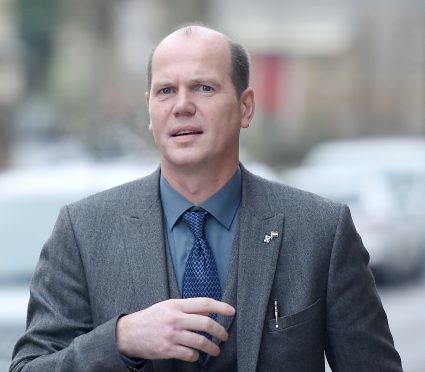 A Highland businessman took to the witness box to deny that he inflicted a six-year campaign of fear against his neighbour.
Ernst Robberts, whose family run the Ranch chalet park near Invergordon, instead claims any problems with Gail Nichol-Andrews was sparked by disagreements over an existing civil dispute over access rights to land that he owns.
Mrs Nichol-Andrews previously told Tain Sheriff Court that Mr Robberts restricted vehicle access to her home and set up CCTV to monitor movements. She also claims Mr Robberts parked his pick-up outside her house and loitered – sometimes for an hour – up to 50 times in 2011, repeatedly staring inside.
But Mr Robberts said he was parked on the track to carry out construction work – building drainage ditches, raising the surface and fencing –  over a two-year period.
He said: "I could be there waiting for the contractor to arrive but no longer than 10 minutes. My vehicle is parked there for longer if I am working on the track. I certainly did not park it there to annoy her."
Mr Robberts also denied ever having a conversation with Mrs Nichol-Andrews in which she says she asked him to stop what he was doing. He also told the court he had the authority to block off two of three access tracks because he owned the land.
He said he built speed bumps on the remaining access track because Mrs Nichol-Andrews and her family would drive past too fast.
And he said that CCTV was installed a month after he had a trailer stolen because police had advised him to do so.
Mr Robberts said the crux of the dispute is that Mrs Nichol-Andrews wants him to pay all costs for the upkeep of the remaining access track to their home, something he now says is part of a civil matter.
He said the bad relationship with his neighbour escalated after holidaymakers complained about their dogs fouling in the property's garden, while it was being used as a holiday let.
The alleged offences are said to have taken place between December 13, 2010, and August 14, 2016. Mrs Nichol-Andrews previously told the court she had suffered a stroke as a result.
Yesterday Mr Robberts' sister, Mieke Horsburgh, also gave evidence that, while working behind the bar at the chalet park in October 2010, she overheard a conversation in which her brother told a regular visitor that he "winds up" the lady in the cottage "when there is no one around" and that she "goes mental."
But Robberts' defence solicitor Alison Foggo said the visitor had no recollection of this conversation and questioned why she had only brought it to the attention of police in March 2016, suggesting the motivation was the siblings' own strained relationship.
The trial continues today.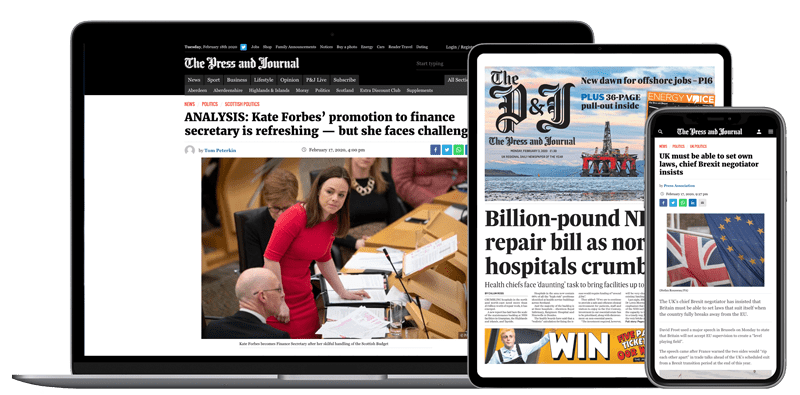 Help support quality local journalism … become a digital subscriber to The Press and Journal
For as little as £5.99 a month you can access all of our content, including Premium articles.
Subscribe