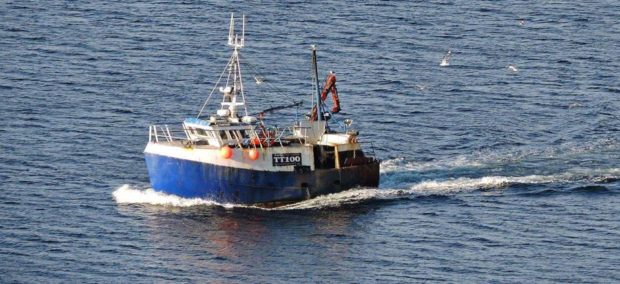 A large candle is to be lit by the quay of a fishing village as the community awaits for two men lost at sea to be brought home.
Duncan MacDougall and Przemek Krawczyk are believed to be trapped aboard the Nancy Glen, which sank in Loch Fyne nearly two weeks ago on January 18.
Fellow crewman John Miller was rescued by a passing vessel following the capsizing of the prawn trawler.
The boat is now sitting at 328ft near Barmore Island, Tarbert, Argyll.
Members of the community have launched a massive fundraising drive to help the families and pay for the wreck to be raised.
The campaign has been titled #TT100bringtheboyshome and so far the Just Giving page alone has received donations of more than £182,950.
Rev Robert Macleod of the Free Church in Tarbert said: "We are all thrilled that the life of John Miller was spared in the tragic sinking of the Nancy Glen but we are all saddened that Duncan MacDougall and Przemek Krawczyk remain missing believed to be in the vessel on the seabed.
"This has stunned so many. It has also mobilised us in solidarity and sympathy to do what we can to extend support and comfort to the families concerned and to one another.
"It is instinctive to wish to do something. So much has already been done which demonstrates the remarkable human spirit, locally and beyond. But we wait and wait and it would seem as if we have to wait some time yet in the endeavour to bring Duncan and Przemek home.
"Thus the idea was raised and has now become a reality to have a large candle lit on the quay. On Saturday February 2 at 7pm there will be a gathering on the quay beside the Fish Sales building where we will light a single candle which will remain lit until Duncan and Przemek are home."
Representatives from the Church of Scotland and the Fishermen's Mission will also be present on Saturday night.