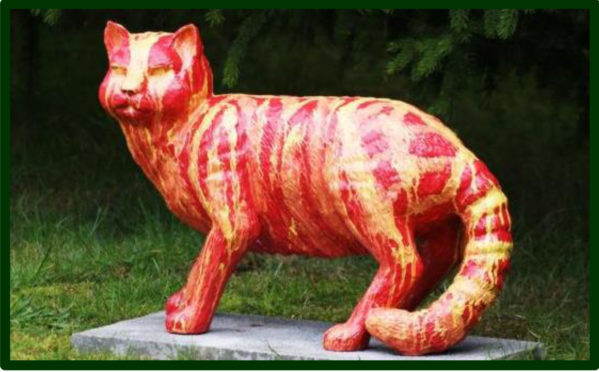 Two teenagers have been charged in connection with the vandalism of a ceramic wildcat in Newtonmore.
The ornament, which forms part of the Newtonmore Wildcat Trail, was damaged in the early hours of Sunday morning on Kingussie Road.
Two teenage boys, aged 15 and 14, have now been charged and will be reported to the relevant authorities.
Appeal issued after vandalism of ornamental wildcat in Newtonmore
Constable Kyle Ross said: "Police Scotland can confirm that two youths have been quickly identified and charged regarding this vandalism.
"I would like to thank the local community for their help in quickly resolving this incident.
"It is a reminder that anti-social behaviour will not be tolerated by the community in Newtonmore or the local Badenoch and Strathspey policing team."