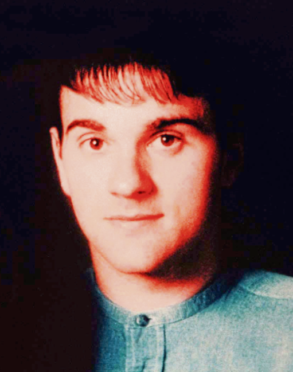 Scotland's Lord Advocate has ordered a senior Crown Office prosecutor to probe the initial investigation into the unsolved death of Wick electrician Kevin Macleod 21 years ago.
It is the latest major breakthrough for the Macleod family from Caithness, who have long been fighting for answers into the mysterious drowning of the 24-year-old.
James Wolffe QC has instructed an experienced prosecutor from the Crown Office Criminal Allegations Against the Police Division.
In a letter to Kevin's parent, Hugh and June, he pledged: "That review will be a thorough one."
The Lord Advocate added that the prosecutor would "review the case independently, with a view to considering whether or not any further enquiries would be appropriate".
The move comes as it was also revealed that detectives now currently investigating the death are to interview 15 potential witnesses following new information.
Kevin's uncle Allan Macleod said yesterday: "The family welcome and are relieved that after 21 years fighting for justice the Lord Advocate has instructed an experienced prosecutor from within the Crown Office to conduct a thorough and independent review of the circumstances and events surrounding Kevin's unsolved death.
"This response from the Lord Advocate has given the family some encouragement and optimism that hopefully justice will finally prevail.
"Now is the time for police to finally practice what they preach, to tell the truth, the whole truth and nothing but truth."
He added: "We are now hopeful that this independent review will finally reveal the answers to so many unanswered questions, including why did police ignore and fail to act on the then procurator fiscal's instruction to investigate Kevin's death as murder, [and] why did police immediately destroy Kevin's clothing without being forensically tested.
"We won't give up our campaign to ensure that those responsible for Kevin's death are finally put behind bars."
A spokesman for the Crown Office and Procurator Fiscal Service (COPFS) confirmed that the Lord Advocate had instructed the Criminal Allegations Against the Police Division to independently review the investigation carried out following the death of Mr Macleod in February 1997.
Detective Chief Superintendent Gareth Blair, Police Scotland's head of major crime, said: "We note the Lord Advocate's decision and will assist COPFS colleagues with their independent review.
"Police Scotland is actively investigating new evidence provided by the family, however at this time the death remains unexplained.
"Our sympathies remain with Kevin's family and we would again appeal for anyone with information to please come forward."