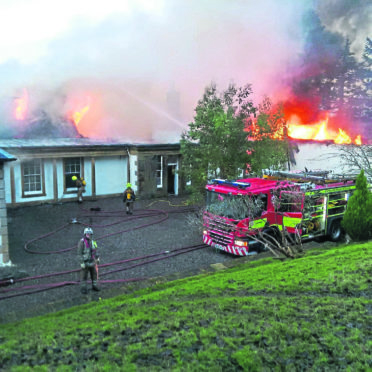 It has long been shrouded in mystery and intrigue, once owned by notorious occultist Aleister Crowley and later by famous Led Zeppelin guitarist Jimmy Page.
Now, three years after Boleskine House was razed by fire, the cause of the blaze has officially been revealed as "unknown", although fire investigators say it was most likely accidental and sparked by overheating.
But they have not been able to pinpoint where it actually started from – adding to the enigma of the building where black magic rituals involving sex, drugs and the occult were said to have taken place.
Most recently the ruin sitting on the south-east shores of Loch Ness was recently placed on a list of listed buildings under threat by Historic Environment Scotland.
It is still a popular tourist attraction for those interested in the history of the building, particularly those with a dark interest in Crowley, dubbed "the wickedest man in the world" and the "Beast of Boleskin".
It has also become the target of vandals.
Seven fire crews rushed to the scene of the blaze near Foyers on the afternoon of 23 December, 2015, but were unable to save it from being totally gutted.
In an incident report by the Scottish Fire and Rescue Service, obtained under Freedom of Information legislation, in a section headed "main cause", it states: "Overheating, unknown cause."
Investigators log the incident as "accidental", but add that the person or action that caused the blaze was "not known", as was the source of ignition.
The items responsible for the fire spreading throughout the building, and virtually gutting it, was put down as "structural/fixtures/fittings".
A spokeswoman for Historic Environment Scotland said Boleskine House was now on its official "at risk register", which highlights historically and architecturally important structures which are considered under threat.
She added: "It is now at high risk following fire damage and exposure.
"Inclusion on the Register highlights that this is an interesting and unique structure that we are at risk of losing altogether.
"As far as I'm aware there haven't been any recent discussions with the owner of the site."
It is understood the property is currently owned by a Dutch family and was used as a holiday home prior to the blaze. It is not known what the owners currently plan to do with the property.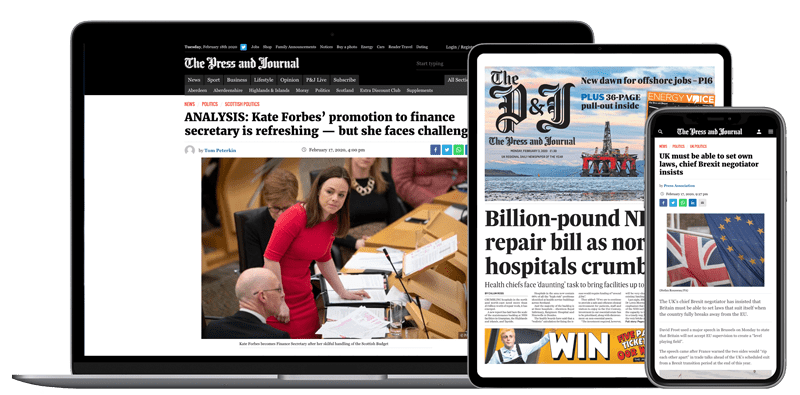 Help support quality local journalism … become a digital subscriber to The Press and Journal
For as little as £5.99 a month you can access all of our content, including Premium articles.
Subscribe