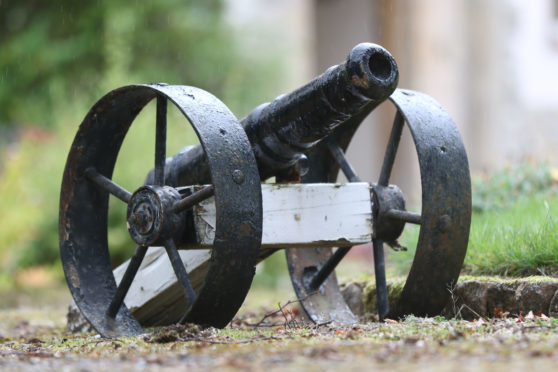 A small cannon of "immense sentimental value" has been stolen from outside Ballindoun House, near Beauly, that belongs to the well-known Hunter Gordon family.
The cannon was taken at some point in the week leading up to Thursday in what appears to have been a deliberate effort to take it after all the valauble from the house had been emptied.
Alison Hunter Gordon revealed it was an heirloom and though not considered of great financial value it meant a great deal her family.
She said: "It was small, about three or four feet high, but immensely heavy, unbelievably heavy.
"It was not something you could just grab so it would take more than one person to lift so it was really upsettingly pre- planned. I imagine that whoever has taken it thinks it is valuable but it is not."
But Mrs Hunter Gordon said it was of "immense sentimental value," adding "my parents had it for donkey's years since my father was an instructor at Sandhurst when I was just tiny."
She said: "We lived in Camberley and the house there was called Balnagown because the cannon had come from Balnagown castle."
"When the family moved north so did the cannon and it was placed at Ballindoun house where it has stood for decades until it was taken."
She said: "It was major event to take it up here and get it to the house where it has been for more than 60 years.
"It now belongs to my brother Kit and after the house is sold he was going to take it to Kent where lives with regret – he'd much rather be in Scotland – he is immensely upset about it."
Police Scotland spokesman said: "The theft of a small cannon from outside a property in the Beauly area has been reported to Police Scotland and enquiries are ongoing.
"Anyone with information should contact Police Scotland on 101, quoting reference NN9391/18."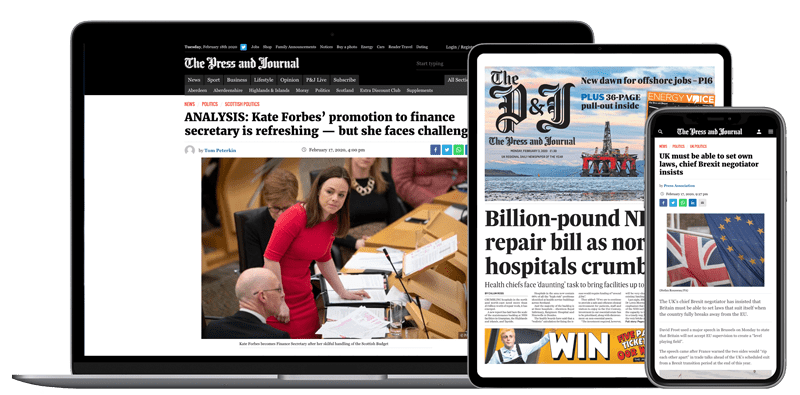 Help support quality local journalism … become a digital subscriber to The Press and Journal
For as little as £5.99 a month you can access all of our content, including Premium articles.
Subscribe