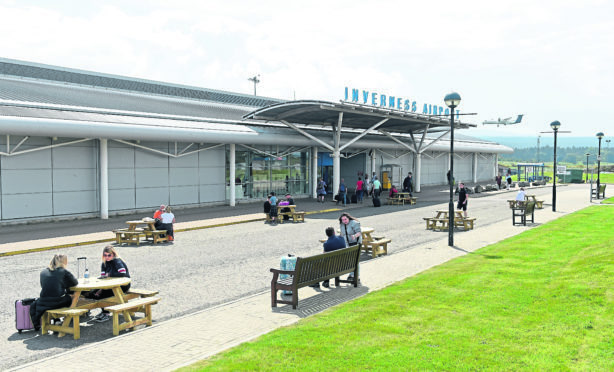 An Inverness couple looking forward to a once-in-a-lifetime Christmas in Mexico are among the scores of passengers "left in limbo" by the drone incident.
Three flights go between the Highland capital and Gatwick every day, but both the 6.40am and 4pm were cancelled yesterday.
Sandra and John Allan were among those caught up in the chaos when they arrived to fly off for the first leg of their trip to Mexico.
---
>> Keep up to date with the latest news with The P&J newsletter
---
Their travel agents managed to get them on an alternative flight to Luton, which was also delayed.
And they faced an anxious hotel stay near Gatwick before finding if they will be able to fly out today.
Mrs Allan, from Inverness, said: "We were quite excited because we have never been away for Christmas and New Year before. This is a one-time planned trip and we don't know if we are going to go or not.
"It has dampened our spirits a bit because we are sitting in limbo.
"If we don't make the flight and get to London then it could be thousands of pounds down the drain.
"This is the flight before – it is not part of our package.
"We have checked in and been left to our own devices."
Other flights to and from London airports faced minor disruption and delays throughout the day, although passengers remained positive and took it in their stride.
Maggie Hope, owner of Dornoch Bookshop in Sutherland, said: "I am waiting to collect my husband who has been away in Montreal on business.
"He is flying in from Heathrow and the delays haven't been too bad. It gives me time to grab lunch but I am sure there are others who are more affected.
"My mother-in-law has just been taken into Raigmore Hospital so it is a slight worry if something were to happen there. It is a concern so near to Christmas but I am hoping to see my husband soon."
Lawrence Barwick and Jim Sennett had been in the area for meetings.
"They have just said there is a delay," Mr Barwick said. "We are pretty sure what that delay is as some flights from Gatwick have been diverted in to Heathrow and some to Manchester. To be honest, anyone who flies in and out of Heathrow are used to experiencing delays. Hopefully, we will get there sooner."
Mr Sennett added: "It is what it is and we've just got to accept that. The big difference is they have been telling us the plane is en route which usually they don't do."
A Highlands and Islands Airports Limited spokesman said: "We sympathise with all those passengers who have had their travel plans disrupted due to the ongoing incident at Gatwick. We would encourage all passengers to keep in regular contact with the airlines."