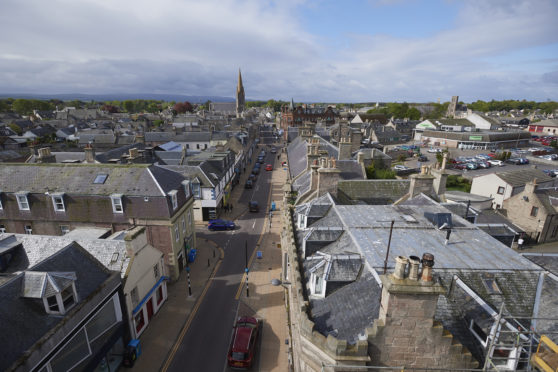 An £800,000 revamp of the Nairn Courthouse and its stunning steeple is providing rare views over the seaside town.
The project at the historic Category B-listed building involves the renovation of the steeple, a replacement built in 1860.
The refurbishment also includes internal and external improvements of the courthouse, which included a prison, some parts of which dates back to 1818 on the site of the old toll booth.
The steeple was originally made of stone but was later replaced with wood and iron, while it also houses a cast iron bell from the same period.
The top part of the steeple, weighing six tonnes, from the level above the clock windows, will be lifted off by a crane on Sunday, June 30, to enable renovations to the wooden structure.
The wood will be replaced using Douglas Fir.
Pedestrians put first in Nairn as work begins on new road crossing
An update on the ongoing revamp was given to Councillor Tom Heggie, chairman of the Nairnshire Committee, by project manager Laura Burns and site manager Raymond Cameron.
Councillor Heggie took the steps to the top of the scaffolding to hear first-hand about the work, viewing the clock windows, the bell and the gargoyles.
He said: "This demonstrates a significant investment by the Council in an iconic building in the heart on Nairn town centre.
"I am confident that Laing Traditional Masonry will do an excellent job here, having demonstrated their high quality of craftsmanship at Inverness Town House."
He added: "It was a privilege to see the stunning views over Nairnshire from the top of the steeple."
The council offices and service point will remain operational throughout the 48-week programme.
The contract for refurbishment works was awarded by the Highland Council to Laing Traditional Masonry Group (LTM Group).
200-year-old Highland courthouse gets £809,000 transformation
The project has been progressed with assistance from LDN Architects, Fairhurst Engineers, McLeod & Aitken and Safehands Health & Safety Consultants Ltd.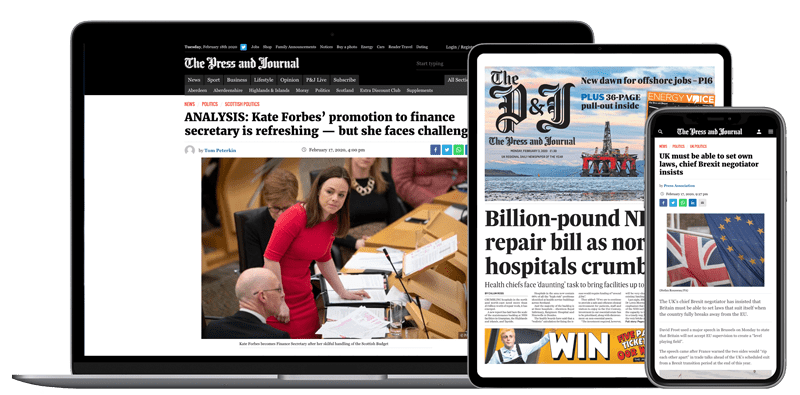 Help support quality local journalism … become a digital subscriber to The Press and Journal
For as little as £5.99 a month you can access all of our content, including Premium articles.
Subscribe