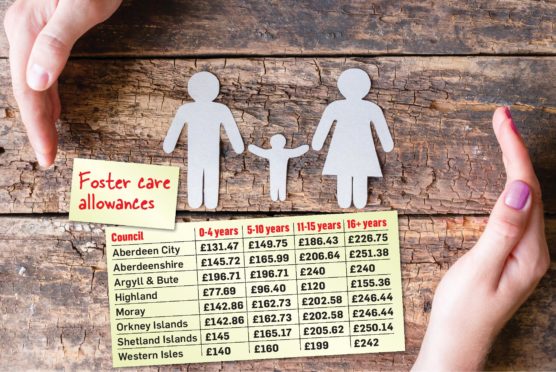 Highland Council has been urged to reconsider its payment structure to foster carers amid claims siblings are being unnecessarily separated.
Calls have been made to shift from a fee per carer to a fee per child in order to encourage more people to come forward as foster carers.
The calls have been made by Kate Forbes MSP after it was established that Highland Council is currently spending £2million to relocate foster children outwith the area amid the shortage in carers.
Ms Forbes has made the emotional plea in order to prevent siblings in the system from being unnecessarily separated.
She said: "It is important to keep siblings together, and there are some foster parents in the Highlands who are registered to take several children but only take one at the moment.
"Elsewhere in Scotland, councils pay foster parents a fee per child but in the Highlands they only pay a single fee irrespective of how many children are cared for.
"It strikes me that if we want to see parents take more than one child, keep families together and catch up with other local authorities, then Highland Council should consider paying a fee per child rather than just a one-off.
"As I have said previously, people don't foster because of the money but it can make the difference of them continuing or not."
At present, a weekly allowance of £77.69 is paid by Highland Council for children aged from birth to four years – less than half of what is offered by neighbouring local authority Argyll and Bute, who deliver a moderate £196.71.
Over the course of the year, the difference represents nearly £6,000.
A Highland Council spokeswoman yesterday said: "We recognise that hands-on support for carers is as important as the rate of allowances but also that we would like to bring our allowances into line with other councils at the earliest opportunity.
"Our priority is to keep siblings together wherever possible and if it is assessed as being in the children's best interests, discretionary payments are considered if this will support carers in providing a placement for siblings to remain together."
Robin Duncan, executive director at AFA Scotland, who support those involved in child care, said: "A consistent national approach will be helpful for Highland and other councils and help reassure carers that they are getting appropriate financial support for the enormously important role they are undertaking."