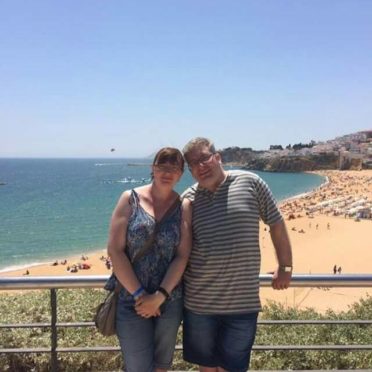 In just 137 days, children across the world will be eagerly dashing down the stairs to meet a tree full of delightful presents and a whole host of Christmas cheer.
But for one family in Thurso, this Christmas has taken on a more sombre significance.
Annmarie and Simon Metcalfe, who live with their three children in Thurso, underwent some devastating news earlier this year when they discovered that Mr Metcalfe had been diagnosed with grade 4 Unmethylated Glioblastoma – an aggressive form of a brain tumour for which there is no cure.
Mr Metcalfe is currently undergoing a combination of chemotherapy and radiotherapy in order to prolong the time he has with his family, undertaking two  journeys every week to Inverness – consisting of a round trip of over 200 miles – to seek treatment.
His plight has encouraged some kind-hearted friends of the family to launch a Go Fund Me campaign to help raise funds to allow "Simon, Annmarie and their family to have the best Christmas ever."
Bethany Mackay, Linda Manson and Ann Thomson, all friends of Mrs Metcalfe, have all clubbed together to set up the fundraising page, after describing Simon as an "extremely caring person with a heart of gold".
---
Local and Proud: Follow our new Facebook page dedicated to the Highlands and Islands
---
Mrs Mackay said: "It all kind of began after Annmarie popped a post up on Facebook saying that they wanted to make this Christmas extra special and were looking for ideas of things to do and things to see.
"There were lots of people adding suggestions and one person mentioned Lapland UK and we just latched onto that.
"We really want to make Christmas that bit special so they all have something to look back on. We appreciate that maybe sending them to Lapland would be very expensive but we just thought why not.
"So we have set our target and, anything above that, we will put towards the trip.
"We want to be able to make this Christmas as memorable as possible for them all – even the teenagers."
In just 20 hours since the campaign's launch, already one-fifth of the desired £1,000 target had been achieved.
She continued: "We all just wanted to find some way in which we could help.
"When I first met Annmarie, she was just lovely. Our kids have grown up together and both her and Simon are just lovely people, so we really just wanted to help in any way."
The group of fundraisers are hopeful that relevant funds can be generated towards making the dream trip to Lapland UK a reality.
Contributions can be made through the Go Fund Me website.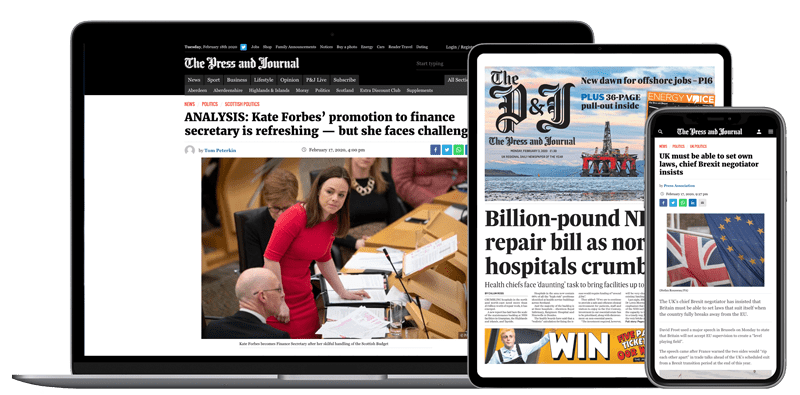 Help support quality local journalism … become a digital subscriber to The Press and Journal
For as little as £5.99 a month you can access all of our content, including Premium articles.
Subscribe