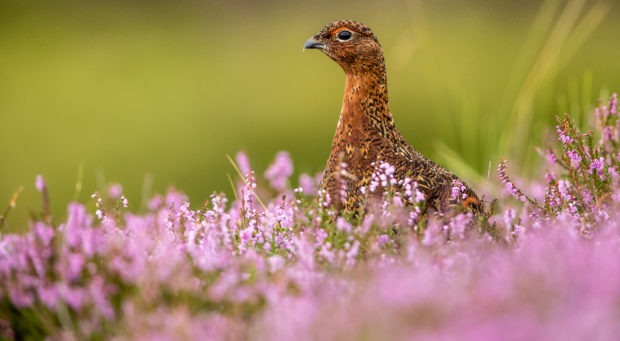 Rural organisations have appealed for politicians to recognise the value of grouse shooting ahead of the "glorious twelfth" and one of the most important seasons in generations.
The British Association for Shooting and Conservation (BASC), the Scottish Gamekeepers Association (SGA), Scottish Land and Estates (SLE) and the Scottish Association for Country Sports (SACS) have issued a joint statement asking for the social, economic and environmental contribution of moorland management to be appreciated.
The organisations' statement said: "The start of the grouse shooting season marks the culmination of a year-round effort in Scotland's most remote hills and glens to manage land for a wide range of social, economic and environmental benefits.
"This season, more than any other, has been accompanied by frenetic activity from anti-grouse moor campaigners seeking to tarnish the vital role grouse moors play in supporting our rural communities.
"We appeal to politicians from all parties to recognise the contribution that grouse moors make at a time when the Scottish Government's review of moorland management should soon be published.
"Grouse moors continue to provide a rich haven for wildlife beyond red grouse. Managed grouse moorland, which accounts for no more than 10% of Scotland's land area, also sustains a high population of mountain hares, estimated to be around 135,000."