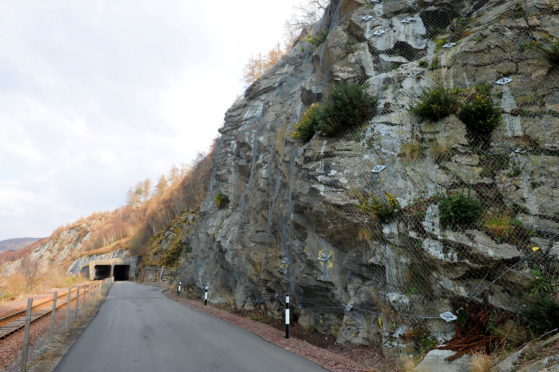 Weeks of closures and convoy systems will come to an end on the A890 Strathcarron to Auchtertyre road tomorrow as restrictions are lifted 10 days ahead of schedule.
Major works have been underway on the Stromeferry bypass since early September to protect the route and motorists from the threat of landslips and rockfall.
It was closed for several months following a major slip in December 2011.
Work to scale back the rock faces and install netting has been undertaken over the course of the past six weeks.
Highland Council had initially anticipated that work would be completed on November 3 but chiefs announced yesterday the route will fully reopen fully to traffic at 7am tomorrow following the completion of work by contractor Geo-Rope Ltd.
Traffic management has been in place since September 9 with daytime convoys allowing motorists to navigate past the site of works.
Overnight closures and one full weekend closure were also been implemented as contractors worked at the site.
Councillor Allan Henderson, chairman of the Highland Council's planning, development and infrastructure committee, welcomed the "great news".
He said: "I would like to thank the council's team and the contractors for their hard work and for keeping disruption to a minimum.
"Doing work on such a busy and key route is never easy and a lot of planning went into this phase.
"I would also like to thank the local communities for their important input when we were scheduling the works and for their patience."
Local councillor Biz Campbell hailed the early completion date and locals praised for their participation in community consultation sessions earlier this year.
Robert MacInnes, who stood as a proactive voice for the community during disruption last year – when cars were diverted onto the rail line – said this year's operation had run far more smoothly.
He said: "It is fantastic news that these works have been completed early.
"We must praise Highland Council and all parties involved for the smooth running of these latest works.
"The community have been continuously updated and were given plenty of warning to plan ahead, which was received with huge thanks."
Mr MacInnes did, however, add that he feels a replacement option must be planned for "immediately".
He said: "The momentum must be kept up for a replacement option.
"Just because these works are finished, it doesn't mean that this story is over."
Options to permanently resolve the issues on the road include creating two northern routes, incorporating either a tunnel or bridge to cross the Strome Narrows, or extended avalanche shelters and shared use of the railway line.
A southern route through Glen Udalain has also been suggested.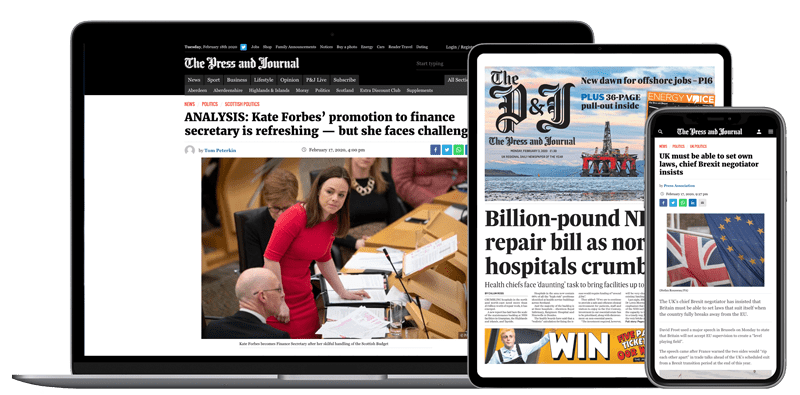 Help support quality local journalism … become a digital subscriber to The Press and Journal
For as little as £5.99 a month you can access all of our content, including Premium articles.
Subscribe