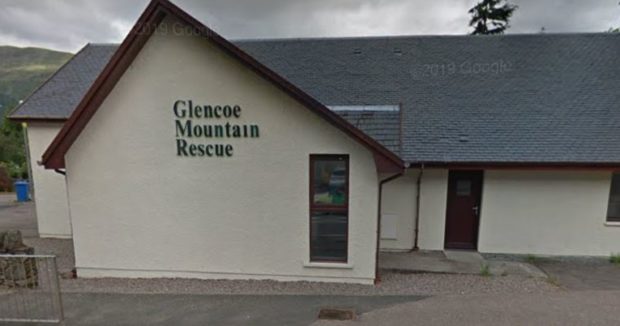 A north mountain rescue team that includes doctors and paramedics could not go the aid of a stricken hillwalker at the weekend because they were unable to obtain protective face masks.
Brian Bathurst, deputy team leader of Glencoe MRT, talked down a party of five by phone on Saturday afternoon after a member of the group became tired and panicked on 2772 ft high Bidean Nam Bian.
"Normally we would have attended but we have been unable to obtain any face masks and we do not want to potentially expose either ourselves or the people we are attending to the virus," said Mr Bathurst.
"What is more worrying is that we have doctors and paramedics in our team and even they can't get them in their side of work. There is a shortage of protective masks. You can't buy them – we've tried. I'm also led to believe it is the same for some ambulance crews.
Andy Nelson, leader of Glencoe MRT said in a statement: "I would ask all visitors to the mountains to think very carefully about their actions, and to observe government guidelines on where to exercise in the outdoors, i.e. in your local!
"The NHS facilities in the Highlands may not have capacity to admit you if they are otherwise occupied.
"Many Thanks for your understanding, stay safe and help us all stay healthy."
Scottish Mountain Rescue, which represents 24 teams around the country, added:"All travelling to the hills stops now for all of us."