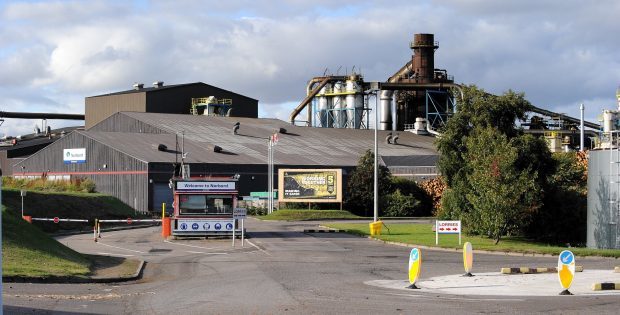 Bosses at Norbord are looking to the Highlands' rail lines to support the expansion of its plant near Inverness.
The Canadian firm is investing more than £125 million in the Morayhill plant, safeguarding 130 workers and 300 further Highland jobs, mainly in forestry.
It is the world's largest producer of oriented strand board (OSB), which is used in construction and furniture manufacturing as a replacement for plywood.
Site improvements are due to get underway in the coming months following approval by Highland councillors of a plan to increase the height of two towers at the Moray Firth site.
The increase in production means a rise in HGV movements to and from the factory from around 340 each day to 378.
Highlands and Island MSP John Finne has written to Norbord asking that it commit to moving materials by rail in an effort to ease traffic flow on the roads network in and around Inverness.
The company already makes use of Highland rail links, with boards loaded onto rail containers on site and transferred to Inverness Railway station before being transported onto rail carriages on the southbound line in the marshalling yard.
Norbord officials have also been in touch with officials from Network Rail, investigating opportunities for a rail connection on the Inverness to Aberdeen rail line.
A series of trials have been undertaken to support the concept.
A spokesman for Norbord said: "We would support the development of the rail infrastructure in Inverness."
Mr Finnie said: ""I have visited the Norbord plant and recognise the significant contribution its work contributes to the Highland economy.
"Given the climate emergency we face, an increase in HGV traffic will concerning to many.
"With the site's immediate proximity to the Aberdeen to Inverness line, I've written to the company asking them to examine opportunities to convey material to the site by rail."
A Network Rail spokesman said: "We are committed to encouraging more businesses to transport their products by rail and we are working with Norbord and the rail freight industry to explore options at this location."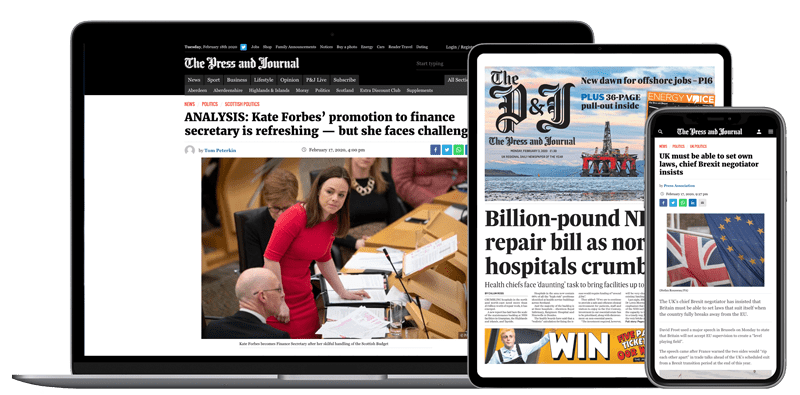 Help support quality local journalism … become a digital subscriber to The Press and Journal
For as little as £5.99 a month you can access all of our content, including Premium articles.
Subscribe