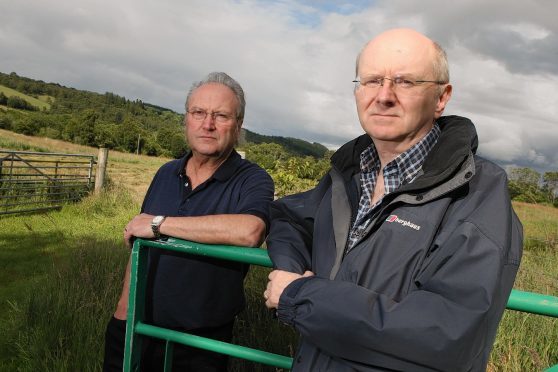 A growing trend of gathering together rejected windfarm applications for the same areas and making "cumulative effect" decisions on their appeals has been condemned by campaigners.
Developers say the practice is now commonplace.
Windfarm protesters, however, are furious, claiming an imminent hearing in which two contentious Highland schemes are considered simultaneously will only confuse the issues, be unfair and illogical.
The Cnoc an Eas scheme near Drumnadrochit proposed by French firm EDF and Force 9 Energy could be considered alongside the spurned DBSE proposal for Druim Ba, at Kiltarlity.
The industry argues that conjoined appeals are practical to save time and money when there are common issues under the microscope, such as cumulative impact of giant turbines.
EDF has applied for the two Highland appeals to be heard together.
Highland anti windfarm campaigner Lyndsey Ward said: "This would appear to be a sly attempt to increase the odds of approval.
"Examining windfarms together will invariably mean the one considered the lesser of the two evils will go through.
"If Force 9 Energy believe their proposal will have a better chance against Druim Ba they are grossly mistaken.
"Both are robustly rejected by residents and Highland Council."
She added: "Ruthless developers would have been sent packing long ago if the Scottish Government gave communities the same right to veto that is enjoyed by people south of the border."
In a statement of appeal, Force 9 Energy presses for conjoined hearings on the grounds of landscape and visual impact issues.
"A decision on this appeal or the Druim Ba appeal taken in isolation would be inappropriate and contrary to the delivery and operation of a planning system ensuring that appropriate development is directed to the right places," it states.
Speaking yesterday, Andrew Smith, head of planning and development at Force 9 Energy, said: "It's common practice for multiple schemes to be heard in one appeal, not just windfarms but other projects.
"It's useful for those taking the decision to consider issues that are common to both schemes."
A recent joint appeal hearing concerning two separate Borders windfarms resulted in one of them being approved.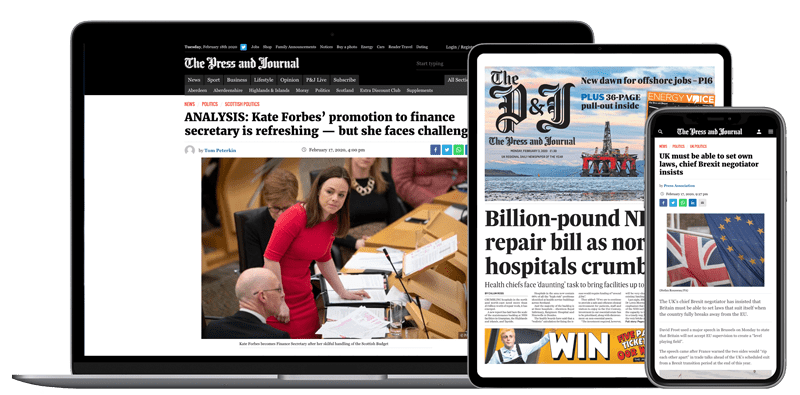 Help support quality local journalism … become a digital subscriber to The Press and Journal
For as little as £5.99 a month you can access all of our content, including Premium articles.
Subscribe