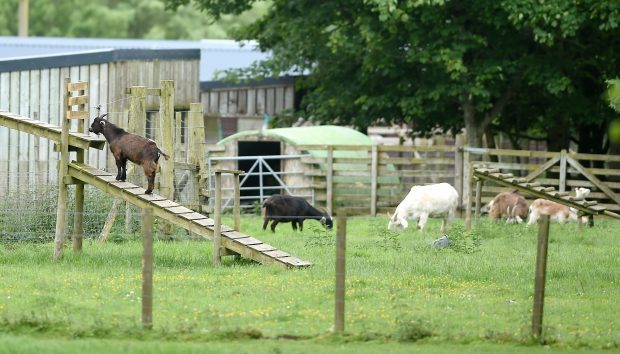 A former wildlife park has been granted a licence restricted to showcasing domestic creatures in the wake of serious complaints about its standards of animal welfare.
The Black Isle Wildlife and Country Park at Drumsmittal near North Kessock was permitted a "public entertainment licence" at yesterday's licensing committee meeting in Inverness.
It allows the business to charge an entry fee but only as a "farm park".
Two key objectors maintained their opposition to the licence application during a passionate council debate before committee members unanimously approved it.
The attraction lost its zoo licence in June after a series of damning inspections.
Visitors had complained of dead animals, inadequate feeding standards and cages in poor condition.
Since July, its owners Eric and Maureen Maxwell have used a loophole enabling them to operate without a licence by scrapping the entry fee and relying on donations.
Most exotic species have, however, been rehomed at other parks. Efforts are continuing to find an alternative home for several creatures including a zebra which is currently out of sight elsewhere on the estate.
Councillors were satisfied by senior environmental health officer Gregor MacCormick's promise of "a continuing watching brief" and regular checks by a local vet.
Speaking after the meeting, objector Winona Wall, who owns an animal sanctuary on the Black Isle, said she was disappointed with the decision but reassured by the pledges.
Echoing that, John Robins of the Animal Concern Advice Line charity said: "It might have been better to help it go quietly and rehome the animals rather than perpetuate what could be a bad situation."
Park spokeswoman Alison Gallagher said: "I appreciate the concerns people have had. We've worked hard to get to where we are. I hope that if there are any future concerns people will come and speak to us."
Licensing committee chairman Ian Cockburn acknowledged it was "a difficult case" but supported approval of a licence on the grounds that the council would have "more control" of the park and its animals.