A new roadside Highland bakery has been destroyed in a fire just weeks before it was due to open.
But bosses at Harry Gow have vowed to press ahead with their plans for a new outlet next to the A9.
Firefighters were called to the North Kessock bakery at 3.35am yesterday after the blaze was reported.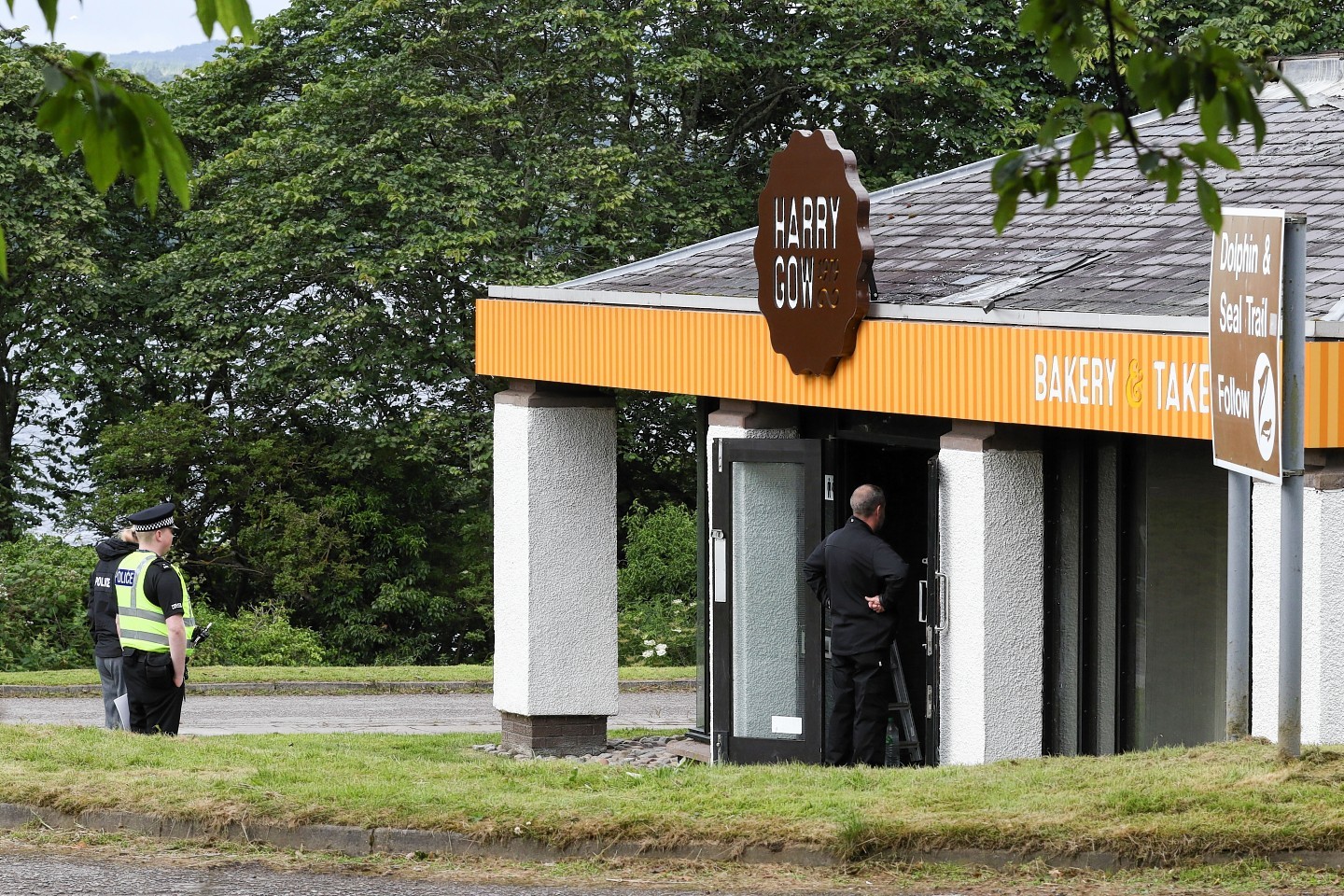 The fire was extinguished just under three hours later – but the building has suffered extensive damage.
Company director Fraser Gow said that it was too early to say what had happened or how extensive the damage had been.
However, he said it was likely they would have to "rip it up and start again".
He said: "We're bitterly disappointed and I think our customers will be too.
"We had put a lot of work into the building and it was looking very sharp, we have been very excited about the opportunities that site presented.
"We will be back, I can't say how long it will take but we are certainly going to open out there eventually."
The Smithton-based bakery took over the building in October last year after it closed as a tourist information centre.
The building sits just off the A9 Inverness to Thurso road, to the north of the Kessock Bridge.
Harry Gow had been aiming for an opening date of August 18 and the bakery had been nearing completion before the devastating fire.
Mr Gow said: "We got the call just before 4am in the morning.
"Because of the fire we could only get so close as the police and fire brigade were there doing there job.
"It appears we're going to have to rip it up and start again though.
"We're not going to let it get in our way and will press ahead with it when we can."
Mr Gow said that the company would have to wait for its insurers to assess the site before making any plans for restarting the refurbishment.
He added that the firm was in the dark as to how the fire started.
No baking equipment had been brought onto the site yet as work was still to conclude on the utilities for the building.
A spokeswoman for the fire service confirmed that four crews and a water carrier from Inverness were dispatched to the scene at 3.35am.
They used two hosereel jets and a man to bring the blaze under control.
The fire was declared out at 6.23am.
A spokeswoman for the police confirmed they were made aware of the fire just after 3.30am.
A police presence was maintained at the site throughout the day following the fire.
The spokeswoman confirmed that a joint investigation between police and fire service would be carried out.