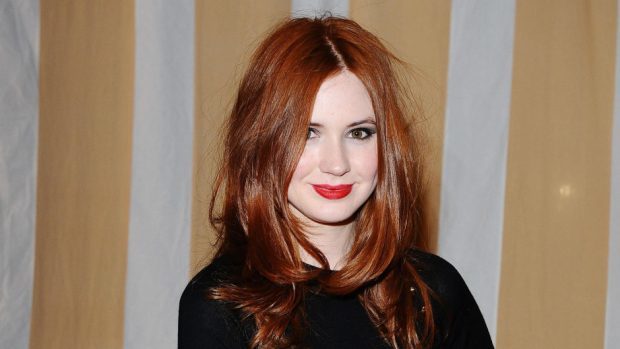 Inverness-born actor, director and screen writer Karen Gillan has been named as patron of Edinburgh International Film Festival's (EIFF) youth element.
Gillan is best known for her role as Amy Pond in the BBC science fiction series Doctor Who, and for portraying Nebula in Marvel's Guardians of the Galaxy films.
Ms Gillan said: "I am delighted that EventScotland is supporting EIFF's The Young and the Wild programme for the Year of Young People 2018. This builds on the great work EIFF has been doing for the past four years in developing and inspiring young people who have a passion for cinema. Through this programme young people will be able to access great international cinema, but more importantly learn from filmmakers from around the world who will visit EIFF in June."
Gillan portrayed the female lead in the global box office hit Jumanji: Welcome to the Jungle and last year was featured in Netflix's The Circle.
Off the screen, she is an avid writer and director with her first feature film, The Party's Just Beginning, currently in post-production. Her debut short film Coward received its world premiere at EIFF in 2015.
The Young and the Wild is a strand of the world-famous festival which is being extended for this year. The festival's programming of screenings and events for young audiences has been increased. The Young and the Wild is supported by the Year of Young People 2018 event fund, managed by EventScotland, part of VisitScotland's Event Directorate.
Edinburgh International Film Festival deputy artistic director, Diane Henderson said: "For our 72nd Festival in June we're delighted to be able to expand on our popular youth strand The Young and the Wild. To have support from Karen Gillan, one of Scotland's most treasured and successful actor/writer/directors, is a huge honour for us. Karen is already one of our esteemed Honorary Patrons and to have this additional support from her means a great deal to all of us here at EIFF."
Paul Bush OBE, VisitScotland's director of events said: "It is great to see prominent figures in Scottish culture, such as Karen Gillan, supporting EIFF during the Year of Young People. It will be without doubt an inspiration for young people and her patronage shows why Scotland truly is the perfect stage for events."