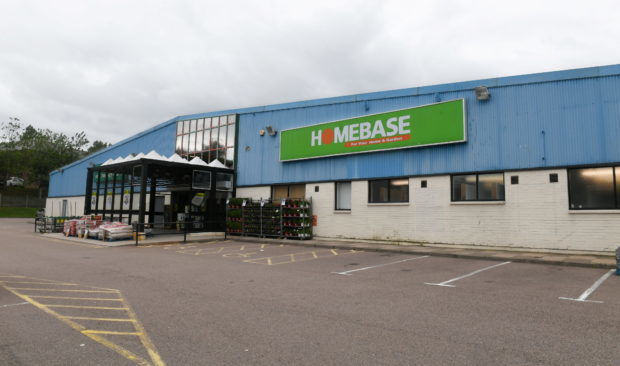 Dozens of north and north-east Homebase staff could lose their jobs as their stores have been earmarked for closure.
The Bridge of Don, Portlethen and Inverness branches of the nationwide DIY chain have been included on a list of 42 loss-making shops that bosses want to axe.
Parent company HHGL Limited, which bought the firm for just £1 earlier this year, has launched an insolvency procedure called a Company Voluntary Arrangement (CVA) to close the under-performing stores.
If the plans are approved by creditors on August 31 as many as 1,500 people across the UK could be out of a job when the branches shut between the end of this year and early 2019.
The firm has said "every effort" will be made to redeploy employees to other shops but the move will leave Inverurie and Oban as the only stores north of the central belt, limiting options for current staff members.
Portlethen ward councillor Ian Mollison described the potential closures as "a shame" and added: "It is disappointing that a place the size of Portlethen can no longer support a DIY store, but I have to say it started losing its vibrancy quite some time ago.
"It appears to have lost its sparkle and that's not the fault of the staff – it's part of a national chain.
"Maybe a white knight will come along to rescue it in the same way as House of Fraser."
Mark McDonald, MSP for Aberdeen Donside, has asked for assurances from bosses that they will support redundant staff in finding new work.
He said: "This is disappointing news and any job losses are hugely challenging."
Economist Tony Mackay estimates that around 50 jobs will be lost in Inverness.
"There have been a series of retail closures recently because of the move to online shopping," he said.
"The Inverness economy is doing well at the present time because of a boom in tourism but the impact of the Homebase and other closures will be much more noticeable in the winter months.
"It will also be of serious concern to the owners of the Inverness Retail Park, which has been hit by other closures there."
Homebase CEO Damian McGloughlin said: "Launching a CVA has been a difficult decision and one that we have not taken lightly.
"Homebase has been one of the most recognisable retail brands for almost 40 years, but the reality is we need to continue to take decisive action to address the underperformance of the business and deal with the burden of our cost base, as well as to protect thousands of jobs.
"The CVA is therefore an essential measure for the business to take and will enable us to refocus our operations and rebuild our offer for the years ahead."