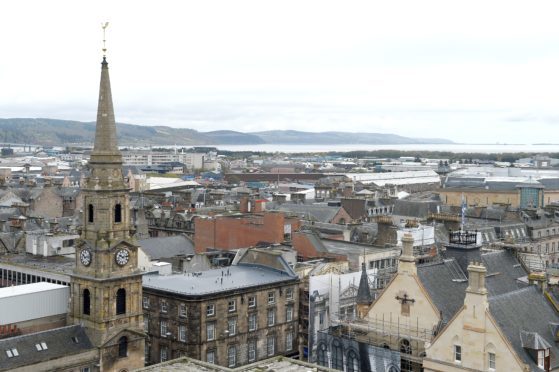 Inverness Castle Viewpoint has had its busiest month since it opened last year.
A high of 5,650 people trekked up the steps for the panoramic views of the Highland capital in July, beating the previous record-holding month of August 2017.
The high attendance has been put down to the sunny weather throughout the summer and particularly July.
Provost of Inverness, Councillor Helen Carmichael said: "The latest information demonstrates what a huge success the castle viewpoint has been and it carries on going from strength to strength.
"It is remarkable that nearly 50,000 people have now visited the viewpoint. This was a truly visionary project which offers a unique and valuable experience for tourists and visitors to our beautiful city."
High Life Highland's newest visitor attraction in Inverness opened in April last year and has had a steady growth in visitor numbers each month, resulting in an overall increase of 28.5% so far this year.
It is now projected that it is likely to welcome its 50,000th visitor sometime at some point in next month.
The viewing platform opened and almost 25,000 people coming through the doors in its first 10 months – outstripping the hoped-for 26,000 annually.
Located in one of the turrets of Inverness Castle on the banks of the River Ness, it has proved hugely popular with its 360 degree views of the city.
Visitors to the viewpoint are treated to a film giving a birds-eye perspective of the city and the landmarks visible from the platform.
High Life Highland Chief Executive Ian Murray said: "I am delighted that Inverness Castle Viewpoint continues to exceed expectations and is enjoying visitor number growth each month.
"Responses from visitors on TripAdvisor are particularly encouraging with 88% of them being either excellent or very good."
The viewpoint is run by High Life Highland and was funded through the City Region Deal (CRD) which aims to capitalise on the region's assets and reputation.
The council, Inverness Common Good Fund and Highlands and Islands Enterprise have also contributed to the cost of the project.