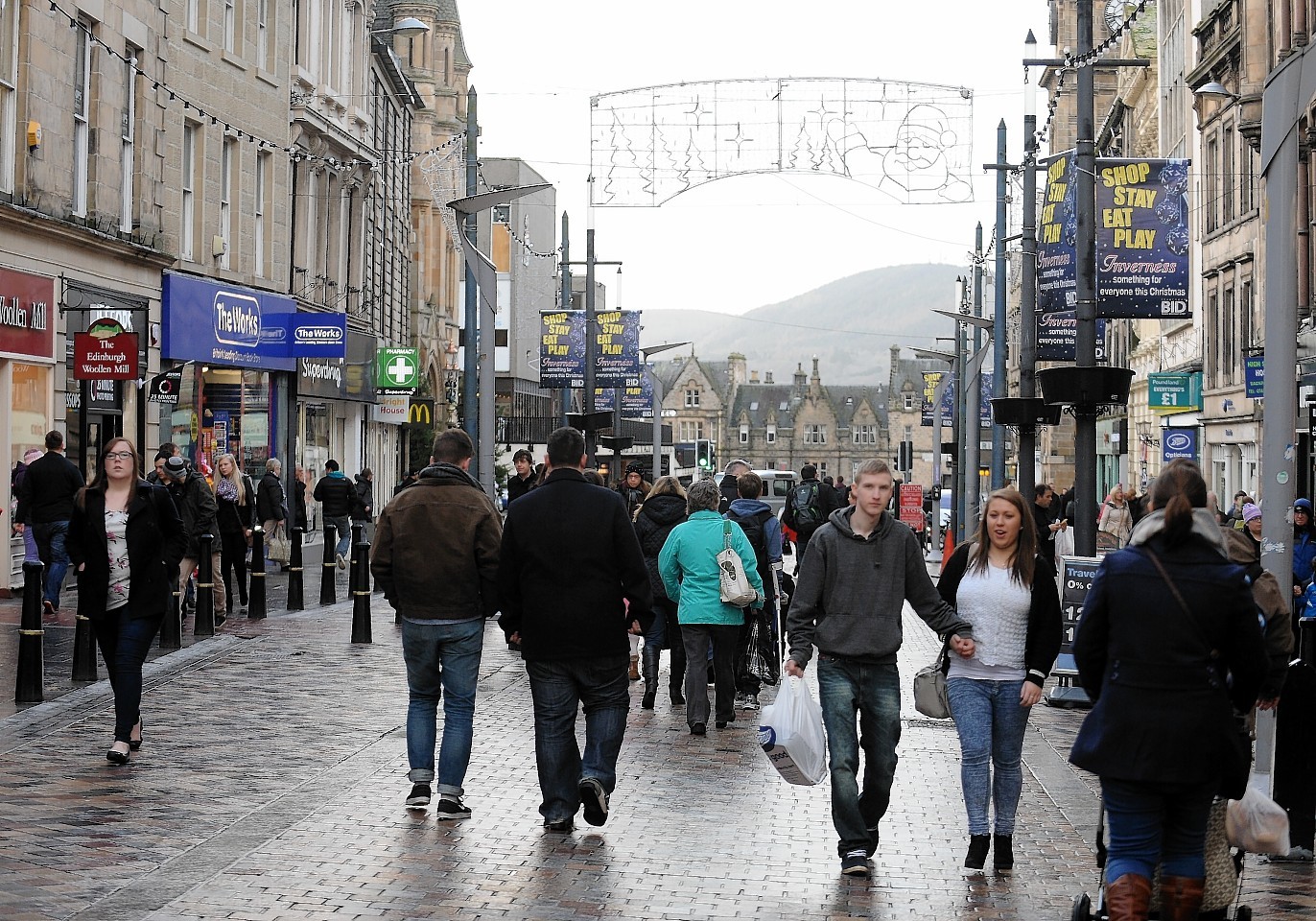 Shoplifting incidents in Inverness have increased by almost 30% in the past year, sparking concerns about the benefits system.
The number of shoplifting incidents rose from 469 last year to 629 in 2018/19.
The baseline five year average stands at 341 and the three year average at 365.
In a report to City of Inverness committee councillors, police say confidence inspired by the new City Centre Police Team (CCPT) based in the Town House may account for the hike in figures.
The report says city centre retailers are now more willing to report instances of shoplifting.
The detection rate in shoplifting offences is more than 83%, the report says.
Repeat offenders were targeted by CCPT over the festive season, a tactic police say also contributed to the spike in the shoplifting stats.
The report says the spike is being addressed at divisional level, with the implantation of tactical planning, prevention and intervention strategies, such as security surveys carried out in shops targeted frequently.
Inverness Central councillor Bet McAllister says while the detection rate is encouragingly high, the numbers highlighted the number of people with drink and drug addictions.
---
>> Keep up to date with the latest news with The P&J newsletter
---
She said: "You can spot them a mile away. Their families have all my sympathies. They don't get enough help, it doesn't say much for society.
"Often they have learning difficulties, they are targeted by dealers, end up in prison and steal to fund their addiction as soon as they get out.
"Universal Credit is playing a part. Round about Christmas there may have been families without enough money who have chanced their hand."
Councillor Alasdair Christie, general manager of the Inverness, Badenoch and Strathspey Citizens Advice Bureau said: "Anecdotally we've had clients tell us they've had to resort to shoplifting in order to eat.
"The benefit system is a contributing factor, along with alcohol or drug addiction, to the spike in shoplifting.
"People being in a situation where they've got no money, they've had their benefits sanctioned or Universal Credit is taking too long to come through could be part of the numbers.
"If the police try to ask people why they are shoplifting when they catch them, then we might get a better picture and society as a whole might be able to tackle it in a better way."