Man, 28, arrested after 'disturbance' at property in Inverness
A 28-year-old man has been arrested after a late-night "disturbance" in Inverness.
Armed police officers were called to a property in Strathspey Place, Milton of Leys, at around 3.20am.
Chief Inspector Colin Gough said: "This was incident was contained to within the property and there was no wider risk to the public.
"We appreciate that the police presence will have been disruptive to local residents going about their business and we appreciate their patience and understanding while the incident was ongoing."
Inshes Road between Sandalwood Avenue and Kincraig Drive was closed as officers investigated this morning.
Local residents spoke of their shock about the incident, with one telling the Press and Journal they were told by police to stand away from their windows while armed officers responded.
Jonathan Elliott, who lives nearby to the house the incident took place in, said: "All I saw was the cars all along the street outside and then the armed response turned up.
"Then I heard them screaming 'armed response, open the door'. The police never came to speak to me."
Local residents Lomond Nicoll and Reece Huls were surprised to see the incident in the area.
Mr Huls said: "We were woken up by it at about 7am when we seen armed police all over the street. It was quite a thing to wake up to."
Mr Nicoll added: "All they really said to us was to stay in our homes. We kind of just poked our heads out to see what was going on and there were officers there with big rifles. It's not something you really expect in this area."
A fire engine and an ambulance were on standby outside nearby Milton of Leys Primary School.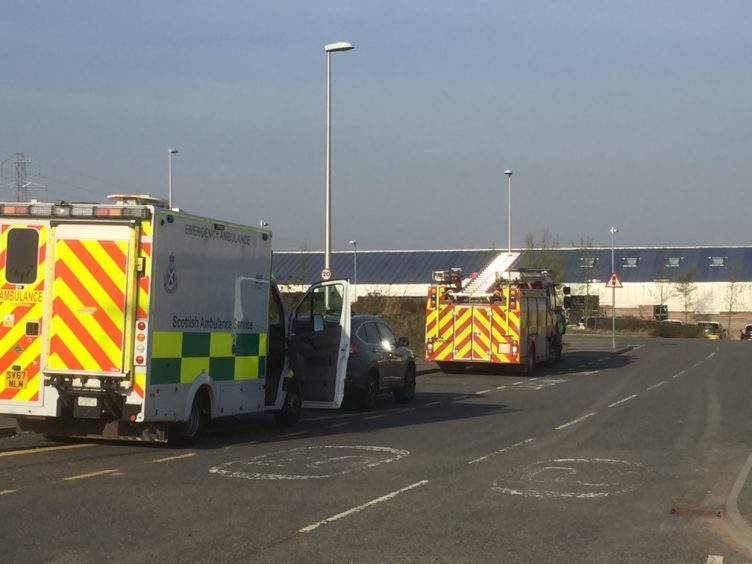 A statement from the school this morning said: "The school is open as normal today.
"We are aware there is an incident in Milton of Leys area this morning involving the emergency services.
"There are emergency services on standby close to the school but this is not a school incident."