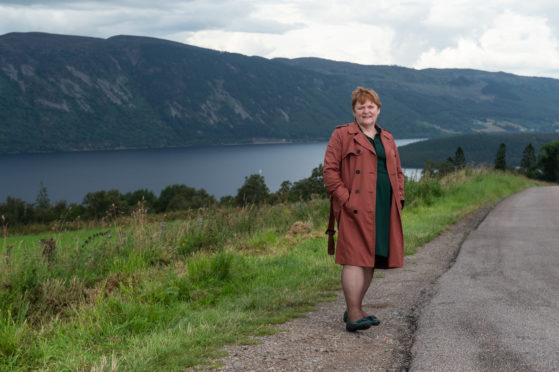 Highland councillors yesterday shot down an application for a major hydro scheme at Loch Ness amid fears for residents' safety in the event of the reservoir breaching.
South planning councillors formally objected to the Red John pumped hydro-scheme, meaning it will now go to a public local inquiry.
It has been suggested the scheme proposed by Hamilton-based Intelligent Land Investments (ILI) Group has the potential to provide up to 300 jobs as well as 400MW of clean energy production.
Should it take shape, it would run between Loch Duntelchaig and Loch Ness and involves a massive 'headpond' containing more than 1,000 million gallons of water.
A 230 acre embankment, rising to 127 feet, would be required to hold back the water.
Much of the power-generating infrastructure would be underground, though above ground buildings would face across Loch Ness towards Urqhuart Castle.
Planners described the hydro scheme as like a massive battery to be turned on as needed, not continuously producing for the grid.
And they said the Red John scheme would be regulated by Sepa, continuously monitored and have the ability to release water quickly into Loch Ness.
Councillors, however, expressed extreme unease about the application, citing its visual impact on the surrounding landscape and the impact it could have on local roads during the six-year construction period.
They have also raised concerns over the implications for the village of Dores and the surrounding area in the event of a breech in the reservoir.
Inverness South councillor Andrew Jarvie said: "This is without question the worst planning application I have dealt with, and likely ever will deal with.
"It is one that is on a scale unprecedented in the Highlands.
"It would be impossible to make a decision on this without the Whaley Bridge dam failure in the back of my mind.
"A failure is unlikely, but if it did happen, untold death and destruction would be faced along Loch Ness and down the River Ness and canal from a body of water five times the size of that at Whaley Bridge."
Committee chairman councillor Jimmy Gray said: "Safety is foremost in my mind.
"We've never known this kind of structure anywhere else in the Highlands and I'm not sure we have any knowledge or experience of it here or even in the UK."
Council leader and local councillor Margaret Davidson described the application as 'extraordinary' for its lack of commitment and clarity and proposed an extensive list of conditions for the developer to meet prior to work commencing.
She tabled, and won, a motion for the council to object to the proposal.
She said: "I'm astonished at the lack of awareness by the developer of where they are.
"It's Loch Ness for God's sake.
"The local inquiry will give us the opportunity to get to the bottom of areas where the developer has been reluctant to give more detail.
"Are they going to agree to a road management plan which will cost them a lot of money? The roads are not fit for hundreds of HGVs every day.
"I created the long list of conditions because we had so little information and I felt I had to protect the people who are going to live with this for six years during construction.
"The engineering of this is different from anything I've ever seen before. This is a massive construction.
"I don't think you can have listen to the issues surrounding the reservoir in North Yorkshire in the last week and not need more reassurance.
"Yes it will be different from Whaley Bridge, but people need to know that it is going to be safer."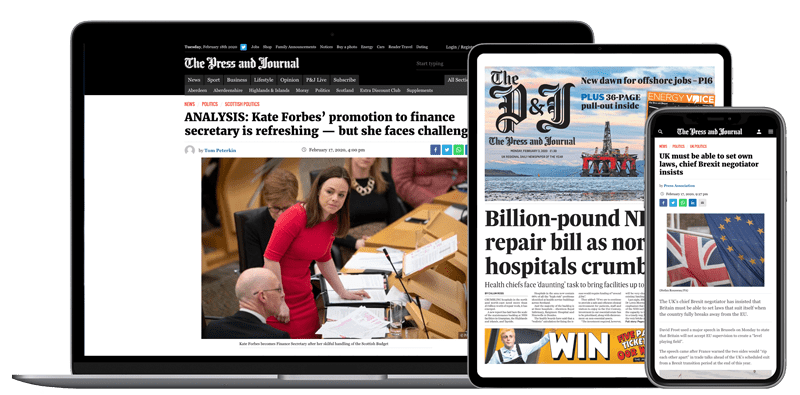 Help support quality local journalism … become a digital subscriber to The Press and Journal
For as little as £5.99 a month you can access all of our content, including Premium articles.
Subscribe