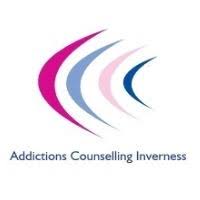 An Inverness addiction counselling service is transferring its face-to-face service to online and telephone counselling in response to the Covid-19 social distancing requirements.
Addictions Counselling Inverness (ACI) says telephone counselling is a very different process, with new challenges, requiring training for its volunteer counsellors.
Sharan Brown, ACI's development manager, said: "Our counsellors are receiving support and training on new ways of working to develop the skill-set required to work therapeutically, safely and ethically online.
"The use of technology provides new and different challenges, especially with our older service users."
ACI clients are usually entitled to 20 weeks of counselling.
Clients nearing the end of their sessions are now being offered a further four sessions.
Ms Brown said: "We have been carrying on with assessment of new referrals over the phone and we continue to match these clients up with suitably experienced counsellors."
ACI does not offer crisis management but offers contact numbers for drug, alcohol and gambling helplines and agencies.
The service is facing a drop in the number of counsellors available during the crisis as a number of their 20 qualified volunteer counsellors are healthcare workers and currently taking on extra shifts.
Ms Brown said: "We find ourselves in extraordinary times.
"We are well aware of the on-going impact the Covid-19 outbreak is having on our communities and service users.
"Isolation is a big problem for people in recovery.
"If you or anyone close to you is struggling with addiction, you can self-refer via phone, webpage or email."
Telephone referrals are on 01463 220995 (landline diverted), via www.addictionscounsellinginverness.org, or by emailing info@addictionscounsellinginverness.org.