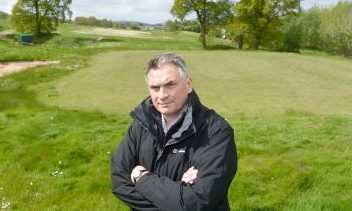 Neighbours overlooking a former golf course in Inverness are fighting to prevent hundreds of homes being built on the site.
Fairways Golf Course was sold last July due to falling membership.
It was bought for a reputed £3 million by Fairways Inverness Ltd, whose directors include property developers David Cameron and David Sutherland.
Almost immediately Fairways and builders Kirkwood Homes applied for the land to be used for a development of around 800 houses.
And builders Tulloch have proposed that large tracts of neighbouring land at Druid Temple Farm and Welltown of Leys be used to create 1,275 houses, along with a new school.
Highland Council says no decisions have been made on either application.
Residents of Slackbuie, which borders the course, have  formed the Keep Slackbuie Green group to campaign for the protection of the land.
They have written more than 1,400 letters to councillors, planners, MPs and MSPs to object to the golf course being turned over for development.
They cite the contravention of Scottish planning policy, and are calling on the council to "serve and look after the best interests of the Inverness community at large".
Mike Newcomen, of Keep Slackbuie Green, said if the green space was lost, it would have a detrimental effect on the community.
He said: "Slackbuie is surrounded by the golf course on all sides, we would all overlook it.
"Since it was sold, families regularly use it for walking and safe recreation for their children.
"It is a beautiful area full of wildlife, including a herd of deer.
"The infrastructure isn't in place to sustain such a huge development and the loss of it would adversely impact the health of the whole area."
Slackbuie community council chairman, Mark Lindley-Highfield, said the group was collating the many objections it had received about the potential transformation of the peaceful spot in the south of the city.
He said: "One of the residents suggested the space is so valuable to the community that it should become a public park, rather than face any change of use, if it is not to be a golf course.
"Residents and members of the golf club have found it to be a valuable space to gain exercise and to experience nature during the lockdown."
A Highland Council spokeswoman said: "This bid is currently being assessed alongside all other options for future development across the city."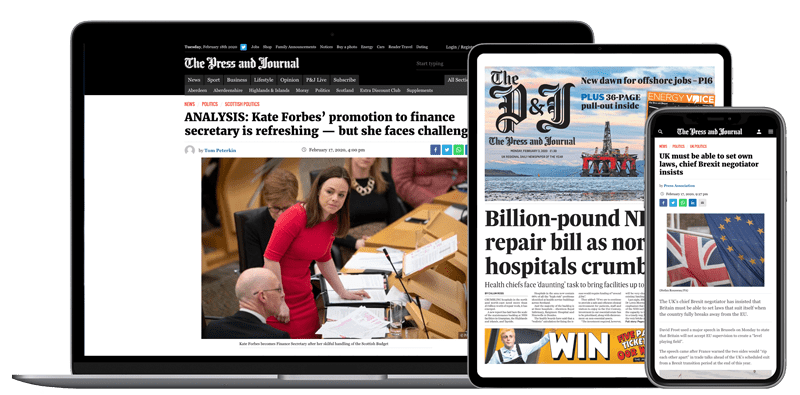 Help support quality local journalism … become a digital subscriber to The Press and Journal
For as little as £5.99 a month you can access all of our content, including Premium articles.
Subscribe