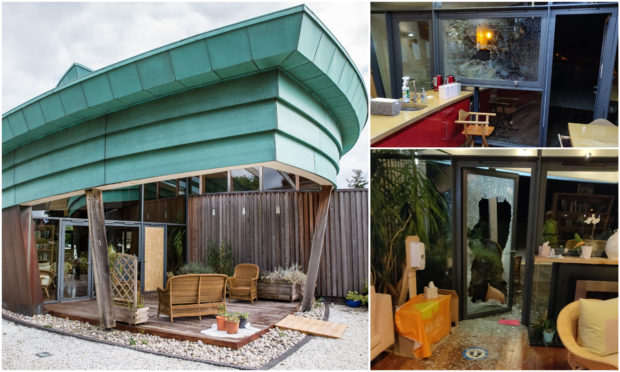 Maggie's Highland has reopened its doors to offer lifeline support to cancer patient's just days after the centre was broken into.
Bosses were forced to cancel vital appointments with cancer patients at their Inverness base last week after an early morning break-in last Sunday.
The incident left the property, next to Raigmore Hospital, requiring a deep clean to be carried out amidst the closure.
Following a string of generous donations from across the community, the cancer centre has now reopened for business offering face to face support sessions to cancer sufferers and their families.
Andrew Benjamin, fundraising manager, said they have been "blown away" by the phenomenal support they have received from the public with more than 700 messages of support and offers of assistance.
He said: "With everything that has gone on its just lovely to be able to invite people back in. Obviously, it's still by appointment but we are absolutely delighted.
"We are truly thankful to the whole of the community for getting behind us and supporting us in the way that they have done, it's just been incredible. We are just so lucky, I think all of us, to be living in such a wonderful community."
Around £20,000 has now been raised through an online JustGiving page.
He added: "People living with cancer need Maggie's more than ever at the moment. We have been seeing people over the phone, online and via zoom conference calls but it's not the same as seeing someone face to face. I think the fact that we can do that again now, it will mean a lot to people living with cancer across the Highlands."