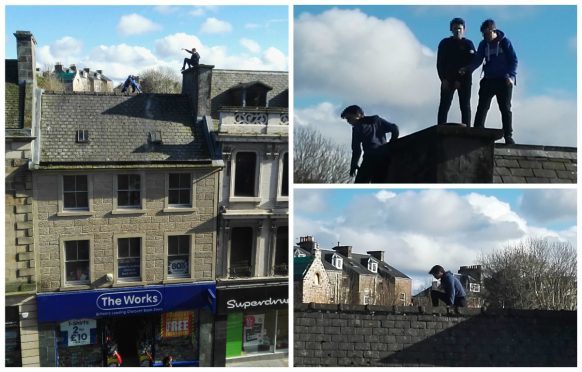 Three schools boys have been captured on camera playing on the rooftops of Inverness city centre.
The youngsters were spotted running and jumping above The Works Bookshop and Superdrug on High Street in the Highland capital last week.
They are said to have vanished from the four-storey building before police arrived on the scene.
Andy Adams, who works at Inverness Chamber of Commerce, took the pictures. He said: "We wondered if they were trying to do free-running. But to be honest, I think they were just larking about.
"They weren't up there for a huge length of time and I don't think there was anything malicious in it. But they were being daft.
"It was quite a distance to the ground – as can be seen from my pictures."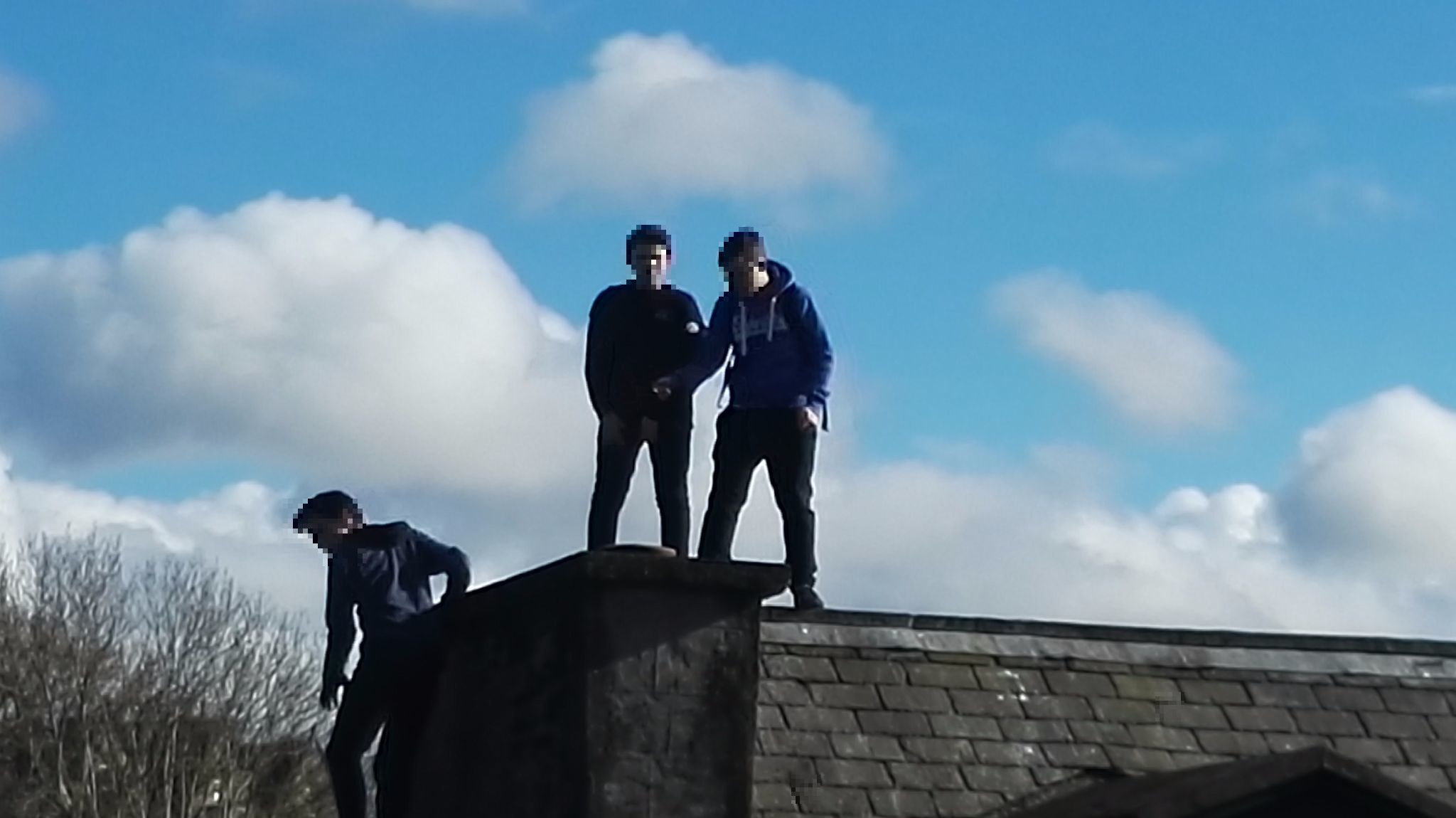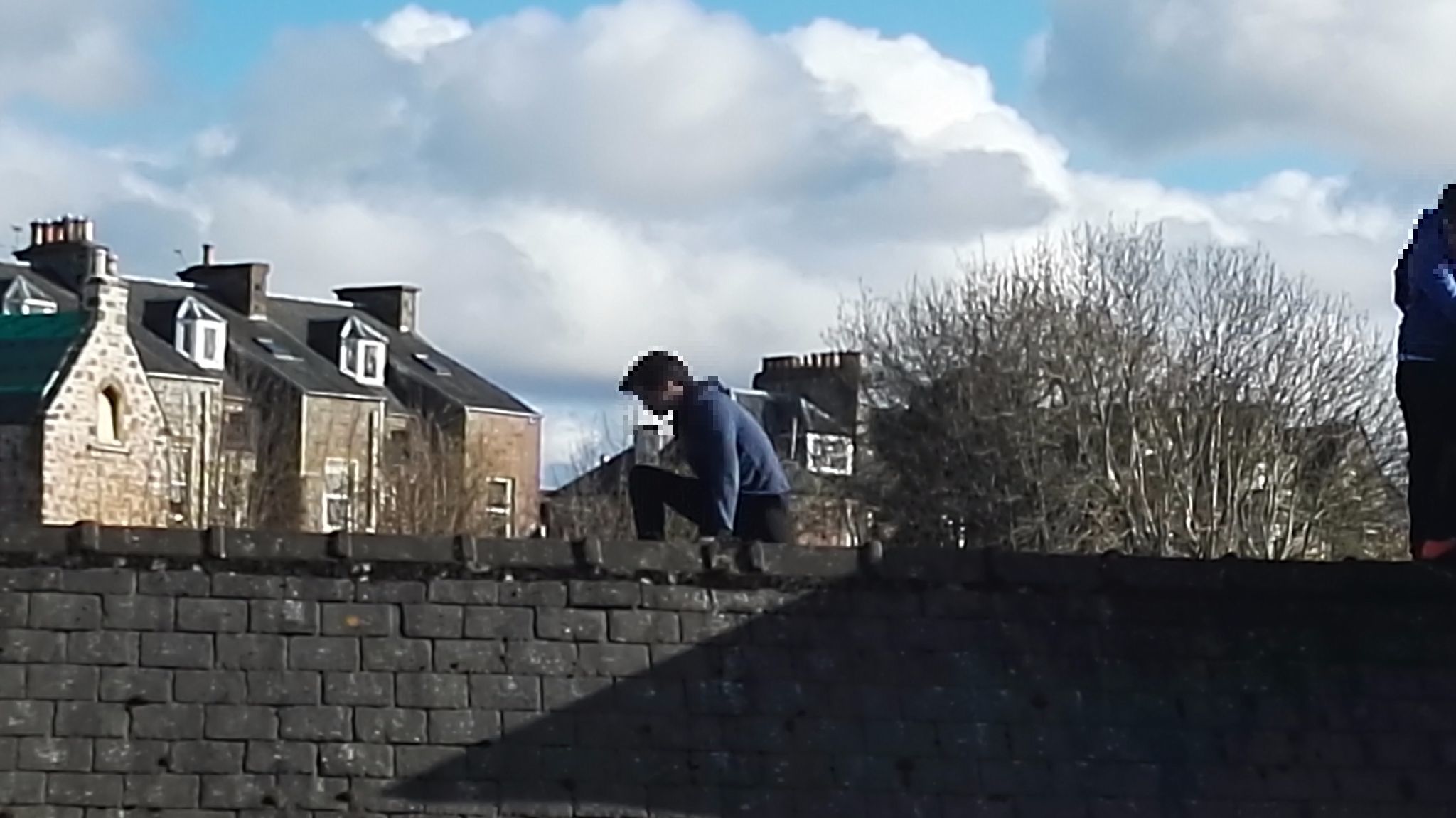 Officers are now hunting the youths, believed to be schoolboys.
Office workers looked out their windows and spotted the trio of boys carrying schoolbags.
Police were notified at about 5pm on Friday and are seeking the youngsters.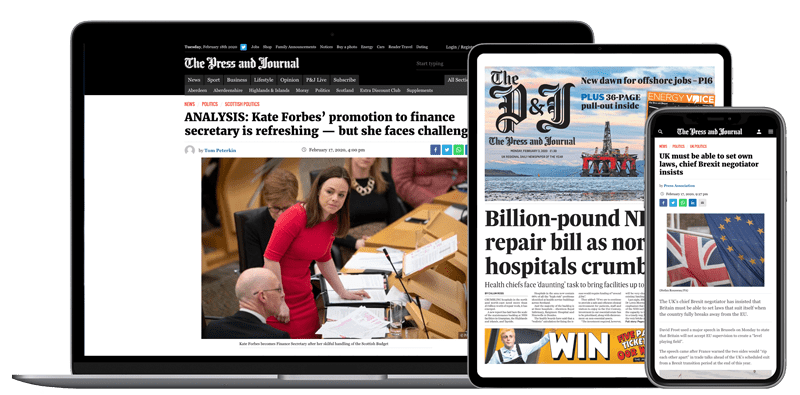 Help support quality local journalism … become a digital subscriber to The Press and Journal
For as little as £5.99 a month you can access all of our content, including Premium articles.
Subscribe