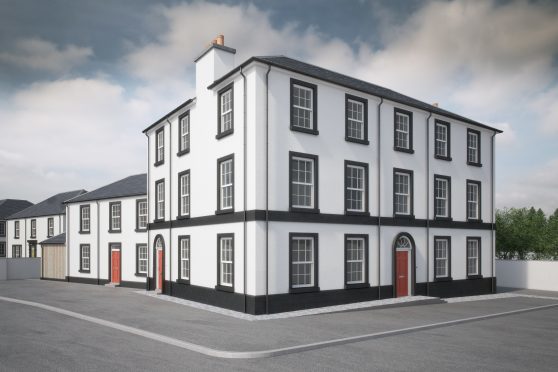 This is how the first homes will look at a new town being developed near Inverness.
The vision has come a step closer this week with work beginning on the laying of foundations of the first house at Tornagrain.
It is the first step in creating what developer Moray Estates hope will ultimately become a town roughly the same size as nearby Nairn.
Infrastructure work has been underway for several months and now housebuilders ZeroC have started on the first phase of 100 houses and flats, the first of which are due to become available from March next year.
The first properties to be built are a mix of one bedroom flats and two, three and four bedroom houses.
There are two commercial properties which will also be built as part of ZeroC's work.
Over the next four or five years a further 100 homes will be built, along with commercial units and allotments, as Tornagrain starts life as a village which will expand in planned phases over 50 or 60 years.
John Stuart, Earl of Moray said: "Starting work on the very first house is a momentous occasion and the culmination of many years of planning and design.
"Our vision has always been that Tornagrain will be a very special place to live, with homes of the highest standard and a design that nurtures a strong sense of community.
"These first houses fit perfectly with that aim and we very much look forward to their completion and welcoming the first residents to Tornagrain."
A sales and marketing area will open on site at Tornagrain at the beginning of June.
The price of the first properties start from £109,000 for a one bedroom flat and £197,000 for a three bedroom house.
Dominic Fairlie, director of Scottish operations at ZeroC, said: "We are delighted to be involved at the start of Tornagrain.
"At ZeroC we believe in building the right homes in the right place. All the properties we are building at Tornagrain will provide a strong identity and this will help the town to become an attractive and vibrant community as it develops and grows."
Funding of £5.5million over the next three years has been agreed with the Bank of Scotland, which includes paying for infrastructure projects around the development.
Michael Thomson, relationship director, Bank of Scotland, said: "The population of the north is expected to increase by 15 per cent in the next 20 years, which means we will see an increasing demand for new housing. This development will not only bring new homes to the area but will help the region prosper.
"We are long-term supporters of Moray Estates and are proud to contribute to the first new town built in Scotland for over 50 years."
It was confirmed last week that a major infrastructure project is underway to clear waste water with a new foul drainage scheme.
The project will also serve Inverness Airport and Castle Stuart Golf Links which are both due for expansion, as part of a wider work to support developments along the A96 corridor in the next 50 years.
When completed the new town will include almost 5,000 homes, almost 80 hectares of parks and open spaces, three primary schools and one secondary school.
Shops, libraries, churches, healthcare facilities and community halls all form part of the blueprint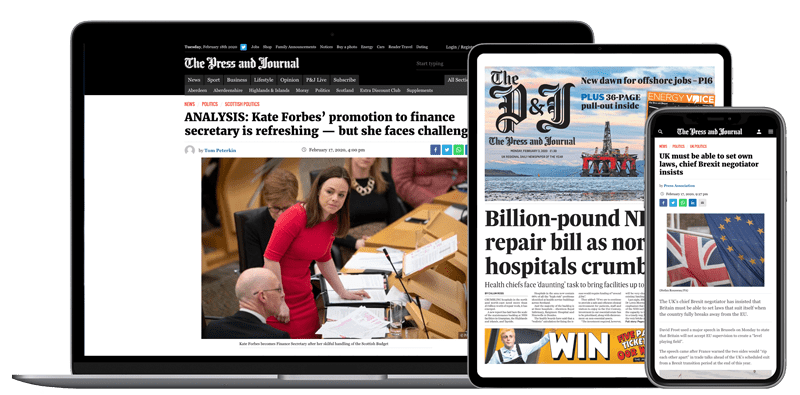 Help support quality local journalism … become a digital subscriber to The Press and Journal
For as little as £5.99 a month you can access all of our content, including Premium articles.
Subscribe