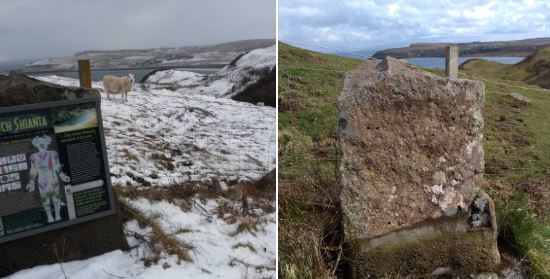 Police in the Highlands have tried to shame thieves who stole an information sign at an iconic Skye beauty spot.
Lochaber and Skye Police took to Twitter to post before and after pictures of the stolen community sign and used local place names to add humour to the theft.
The large sign contained information about the fauna, flora and history of the area on the east coast of Trotternish, just north of Digg.
The walk leads to Loch Shianta, a place of legend and religion, where is is said that the spring at the north end has holy properties and can cure a wide range of diseases.
Someone is trying to #Digg a big hole for themselves and they don't know what's in #Storr for them when we catch them for stealing this community maintained sign. It's not until it's #Duntulm that they know how it feels. If you know where it's gone all we need is a call to 101. pic.twitter.com/6xY58s2F3k

— Lochaber&SkyePolice (@LochabSkyePol) April 26, 2018
It has certainly been on the tweet for Lochaber and Skye Police, who previously won 'best tweeting corporate police account' category in the UK force's annual Twitter awards.
The Skye officers have tweeted – among other things – about a substantial cannabis plant capture on Skye, known as The Misty Isle.
One of the pictures even showed the felled cannabis crop in the back of the police van with a sign warning "please mind your head."
The capture led to one the local force's 6200 plus followers in twitter saying "big party the night!!!"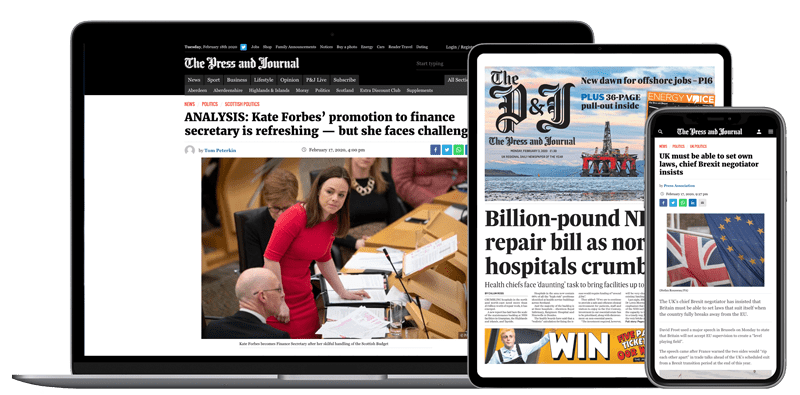 Help support quality local journalism … become a digital subscriber to The Press and Journal
For as little as £5.99 a month you can access all of our content, including Premium articles.
Subscribe