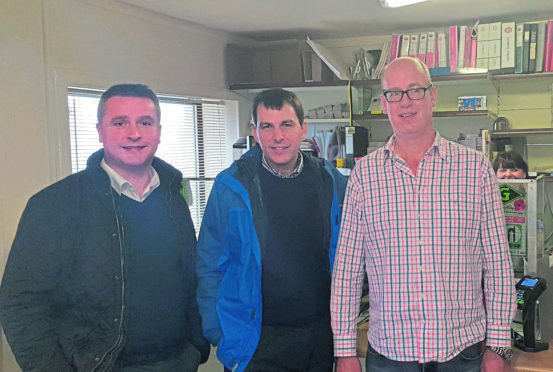 UK Treasury Minister John Glen visited Barra yesterday to hear how the closure of its only bank would impact the community.
Mr Glen met islanders who said it would cause "great difficulty" if the Castlebay branch of RBS was to close.
He was told that it was faster for them to reach branches in Glasgow than it would be to reach other branches in the islands.
Western Isles MP Angus MacNeil has remained vocal in his criticism of RBS following their original decision to close the branch in Castlebay and reduce the opening hours of the Lochboisdale branch on neighbouring South Uist.
Mr MacNeil, who lives on Barra, invited Mr Glen to come and see for himself the impact closing the branch would have on the community.
The local MP said: "I am grateful to John Glen for taking the time at considerable logistical difficulty to himself – he is the MP for Salisbury.
"He spent the night in Glasgow for his trip, I don't think many other government ministers would do what he did to come and look at the banking situation.
"I can't image him coming to any other conclusion than that the RBS branch in Castlebay should stay open.
"He heard from a range of local people – businesses and individuals – just how important the branch is. If it were to close it would cause great difficulty.
"He heard the points respectfully and listened to what people had to say."
Castlebay RBS was one of 10 branches given a reprieve until the end of the year in the bank's controversial round of closures, but the bank started sending a mobile van every week anyway.
A spokesman for RBS said; "Royal Bank of Scotland has listened and engaged with customers, communities and elected representatives from all parties and we are keeping 10 branches open until the end of 2018. We have asked Johnston Carmichael to carry out an independent review of these branches, including Castlebay. At the end of the review period in September, Johnston Carmichael will provide us with a recommendation on each of the 10 branches, and we will accept their recommendation in full.
"The review will include all the alternative ways of banking on Barra including the mobile van. In the meantime due to a range of factors including low usage, the ferry capacity and a degree of hostility our staff on the mobile branch have faced on a small number of occasions, we have suspended the mobile branch service until the review is complete."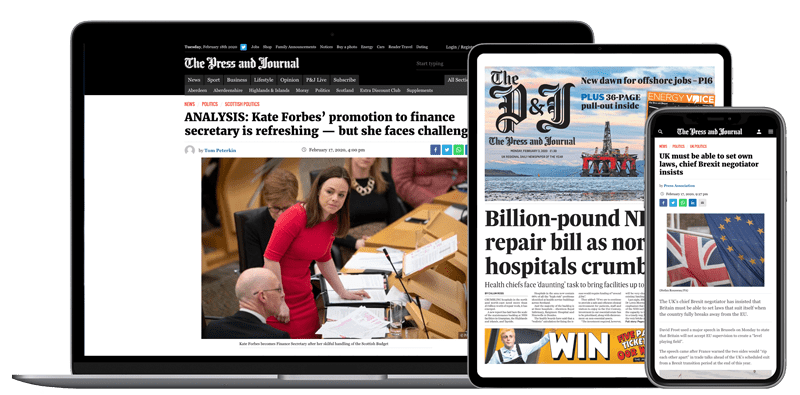 Help support quality local journalism … become a digital subscriber to The Press and Journal
For as little as £5.99 a month you can access all of our content, including Premium articles.
Subscribe