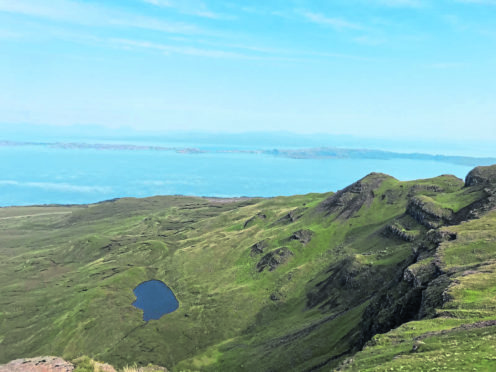 A busy island mountain rescue team has been called out to their fifth rescue involving tourists in eight days.
Skye Mountain Rescue Team are now heading for a record year having already answered 50 emergencies – just three short of the most they have responded to.
In the latest incident. at about 1.30pm on Sunday. a Spanish couple got into difficulties north of The Storr.
One of the two team members who went their aid had just completed a 90-mile cycle ride from Portree to Armadale and back.
On Saturday, eight members of the team went to aid of a 42-year-old German tourist who had suffered a broken leg at the famous Fairy Pools. It is believed she had fallen on rocks above the pools.
She was airlifted by the Stornoway Coastguard search and rescue helicopter to Raigmore Hospital in Inverness.
On Wednesday a Dutch walker in her 20s got disorientated while descending Coir a' Mhadaidh, walking the route between Kilmaree and the Fairy Pools.
Eight members of Skye MRT were called out at 2.30am and found the woman about 800 feet up after police located located her using Sarcall Phone Finder equipment.
Neil Urquhart, leader of Skye MRT, said the teams had to battle showers on the way up.
"She had underestimated the difficulty of the route and the time it would take. The terrain is very wet and that slows you down," he said.
"She had waterproofs, but not adequate navigation – she was relying mainly on her mobile phone.
"She was not equipped to be out all night. We got her down by about 5.30am and she was safe and well.
"We have now had 50 incidents this year and our record is 53 – so we will almost certainly beat that total. It has been a busy year."
The Saturday before, the team carried out two operations involving foreign tourists lost in "atrocious" conditions.
The weather conditions even proved too bad for a coastguard helicopter in one of the rescues.
The first 12-hour-long rescue saw the team assist in the search for a Spanish man who had become separated from his group on Blà Bheinn, also known as Blaven – and was particularly in danger.
The second call-out was to help two German tourists visiting the area who required a rescue on the Trotternish Ridge.
Recently the rescuers were blocked by vehicles parked at the popular Storr car park going to the aid of a faller.
In a post published on its official Facebook page, the Skye MRT stated: "Call-out at the Storr this afternoon for the team. The most difficult part was getting parked safely."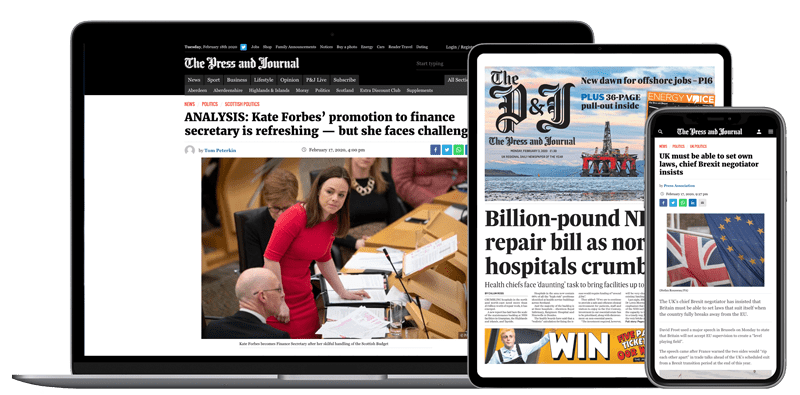 Help support quality local journalism … become a digital subscriber to The Press and Journal
For as little as £5.99 a month you can access all of our content, including Premium articles.
Subscribe