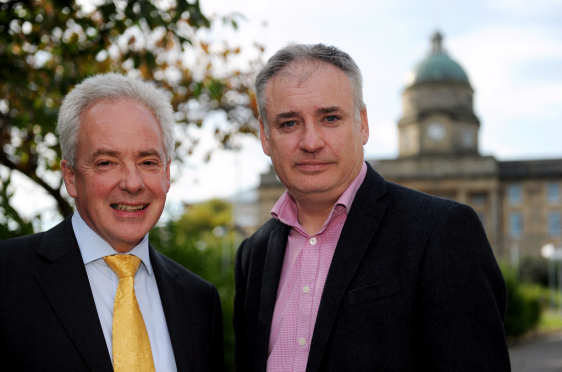 Medics will be drafted-in from Inverness and Aberdeen to provide emergency help for Parkinson's sufferers in Moray.
Local services were thrown into crisis when the only specialist nurse in the region resigned – shortly after one consultant took a year's sabbatical and another retired.
Now NHS Grampian chiefs are putting stop-gap measures in place at Dr Gray's Hospital in Elgin to ensure the 200 people in Moray with the neurological condition can continue to receive treatment.
But campaigners have insisted action is needed to find a long-term solution.
Elgin resident Gillian Gibson, a member of the Moray Parkinson's support group, said: "Everyone is reviewed on a regular basis. You get to know the people and build up a rapport and trust with them.
"More importantly, the doctor has that knowledge of the patient so they can chart the progression of the disease and see if anything is worrying them.
"It's important that consultants get to know the individuals so they can see those little changes and fluctuations.
"If they're identified quickly it can be the difference between somebody staying at home or going to hospital."
Patients with the condition visit the nurse every six months to check the progress of the illness and find ways to manage it.
A locum consultant for Parkinson's started working at the hospital last week.
The emergency cover is initially for three months but moves are under way to extend it to a year to cover the consultant's entire sabbatical.
Moray MSP Richard Lochhead met NHS Grampian chief executive Malcolm Wright at the hospital yesterday to ensure patients would be saved trips to Aberdeen for treatment.
Mr Lochhead welcomed the emergency cover but insisted more action was needed to preserve the vital treatment.
He said: "Patients with Parkinson's disease can't travel to Aberdeen to be seen. There's no doubt NHS Grampian is well aware of the concerns of people who rely on this.
"Work has to be done to plug that gap and I welcome that steps have already been taken – the locum is needed for a lot longer and the patient nursing support needs addressed.
"Recruitment is challenging across the country but in places like Dr Gray's one vacancy could be half the department so extra efforts have to be made because it has a disproportionate effect."
Video links have been suggested by NHS Grampian in the past for consultant appointments but dismissed by campaigners because of fears doctors may miss signs of the disease.
Mr Wright said recruitment was "top of his list" to address and every effort was being made to ensure existing support would continue.
He said: "We are working closely with colleagues in Aberdeen and Inverness to reinforce the support for Parkinson's patients.
"We are looking at using our district nursing teams to ensure the continuity of specialist nursing in the region in the short term.
"We are also going to be communicating directly with patients to let them know about how we will sustain the service locally."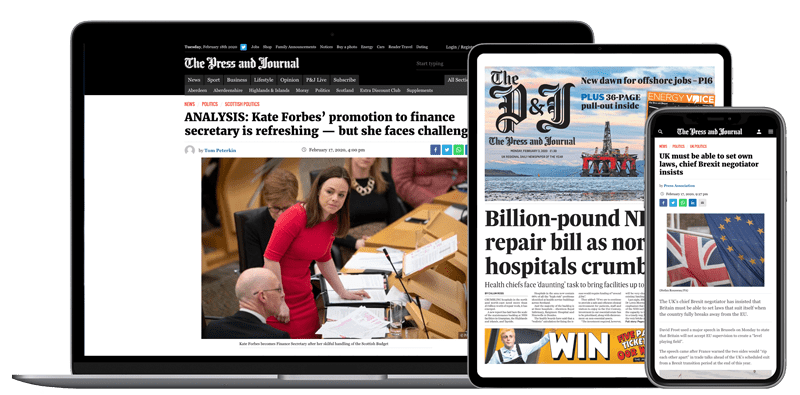 Help support quality local journalism … become a digital subscriber to The Press and Journal
For as little as £5.99 a month you can access all of our content, including Premium articles.
Subscribe