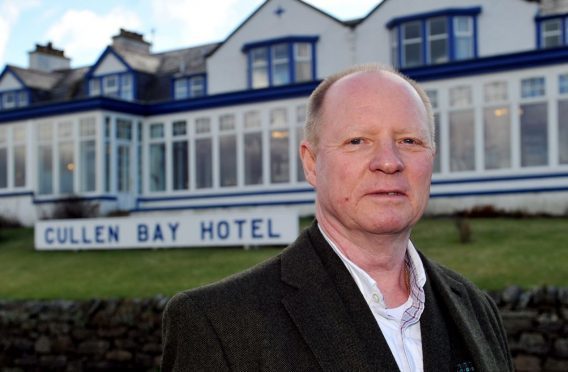 A Moray hotel has axed a planned £200,000 project as it faces a crippling doubling of its business rates.
The picturesque Cullen Bay Hotel has found fame across the globe as home to the world's finest Cullen Skink.
But last night owner Ian Watson revealed "everything is under review" as he faces having to shell out an extra £11,000 a year to meet the "hellish" rise.
Yesterday the businessman sat down with assessors in an attempt to persuade them to cut the bill that will come into effect in April.
Dozens of other companies concerned about their future have also got in contact with Moray Council with similar plights.
And Mr Watson warned the fall-out from the increases will hit every industry across the region.
He said: "We expected to spend £200,000 on refurbishments and repairs. We had plans for outdoor dining, a marquee, a walled garden – but it won't happen now.
"All the money we spend is kept in the local economy. We don't go to Aberdeen, we use firms in Buckie and Macduff. That's money that won't be spent now."
Mr Watson added: "I just signed a deal with a Finnish travel agency to have groups here over the next two years. I'm already out of pocket for that. We've also got weddings booked in 2020 that won't take account of the rises.
"It's such a shame. We work hard to be enthusiastic and attract people to the region only for the Scottish Government, which is supposed to promote tourism, to clobber us with this."
The rateable value of the 16-bedroom hotel, which hosts the Cullen Skink World Championships and is the holder of the title, will rise from £26,750 to £47,250 at the beginning of April – leading to an £11,000 jump to a £23,150 bill for the firm.
Mr Watson intends to appeal the new prices but fears the process could take up to two years and see the fees rise even more.
Buckie councillor Gordon Cowie revealed he had heard pubs were considering adding £1 to the cost of pints and 50p to every nip to keep up with the rates.
A call for Moray Council's leader to write to the Scottish Government to lessen the blow on firms will be discussed as an emergency item of business in the authority's chambers on Wednesday.
John Cowe, chairman of Moray Economic Partnership, revealed land in Dyke had seen a 694% rise in its rateable value.
He said: "I've spoken to dozens of businesses and several of them are saying they just can't cope and will have to close their doors.
"The Scottish Government instructs assessors to assess the rates on their behalf – so it's their issue and they can deal with it.
"There's widespread concern about this and whatever steps are necessary should be taken to reduce its impact."
Keith and Cullen councillor Ron Shepherd said: "The Cullen Bay Hotel is an institution, definitely an institution.
"When Ian and his wife took it on they started to pull a lot of trade back to it. It was great to see a hard-working couple run it and be so successful.
"To have these huge rises hit them in the face and clatter them like this is just hellish."
Last night a Scottish Government spokesman explained a bonus scheme had already saved small firms £1.2billion and will be expanded in April – meaning 100,000 firms will no longer have to pay rates.
He said: "Rating valuation of business properties is undertaken by independent assessors, funded by local councils, not the Scottish Government. Each council retains all the business rates revenue it collects, and it is for councils to apply rates reductions, on top of existing statutory reliefs, as they see fit."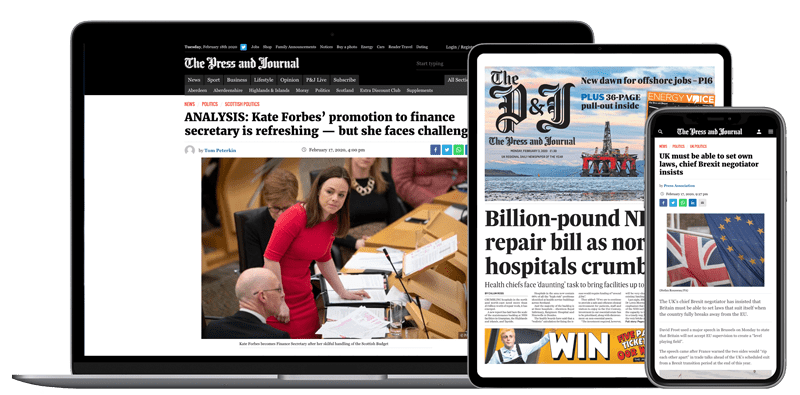 Help support quality local journalism … become a digital subscriber to The Press and Journal
For as little as £5.99 a month you can access all of our content, including Premium articles.
Subscribe