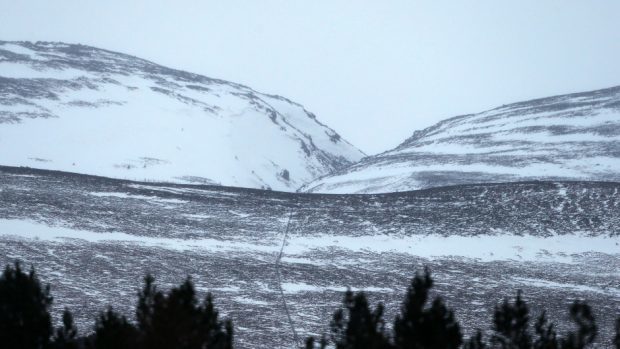 The risk of avalanches has been raised after Storm Doris brought heavy snowfalls to Scotland's mountains.
The Scottish Avalanche Information Service, which monitors for avalanche risk in six mountain areas, rated the potential for snow slides as "considerable" at five of them.
Creag Meagaidh, Glencoe, Lochaber, Northern Cairngorms and Southern Cairngorms were all named by the service.
A rating of "considerable" means avalanches may occur naturally on some slopes, or could be triggered by the weight of a single person.
Mountains in and around Torridon, the sixth area covered, has had a dusting of snow.
High winds and mild temperatures had stripped large amounts of the snow cover from mountains across the six areas, before temperatures started falling ahead of the arrival of Storm Doris.
More avalanches have been recorded on Scotland's mountains as they become covered in recent heavy falls of snow.
The mild winter and lack of snow had until recently means there has only been 14 avalanches recorded by the Scottish Avalanche Information Service this winter.
But by yesterday the total had more than doubled to 34 – including three in the previous 48-hours.
This winter's avalanche warning service for the main areas enjoyed by hillwalkers and climbers started on December 16.
The number of avalanches in the Scottish Highlands fell last season – but there were still five deaths linked to the killer snow slides.
Last season, the organisation's team of forecasters recorded fewer avalanches than the previous winter – 205 compared to 237.
But more than 100 walkers and climbers were involved in avalanche incidents.
Three people died following avalanches that occurred in a 10-day period last February.
SAIS added that two other fatalities during the winter of 2015/16 may also have involved avalanche activity.
Of the avalanches, SAIS said 159 were released naturally and 46 were incidents triggered by people.
Some of the avalanche occurrences were minor, but a total of 21 people were carried down by the snow slides.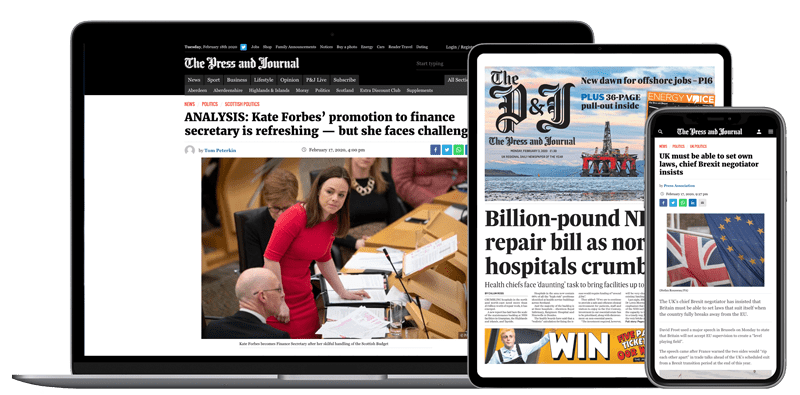 Help support quality local journalism … become a digital subscriber to The Press and Journal
For as little as £5.99 a month you can access all of our content, including Premium articles.
Subscribe