Tensions between paramedics and Scottish Ambulance Service (SAS) management have risen following concerns about the "low level" of cover in the north.
Last month, 95% of Unite members in the north-east and Highlands cast a vote of no-confidence in bosses.
The Scottish Ambulance Service (SAS) last night struck back at claims by a Moray paramedic that the work of specialist staff does not help relieve the burden on mercy crews.
A spokesman maintained that the "specialist paramedics" appointed in the area have reduced the workload of emergency personnel.
He said: "Our specialist paramedics are qualified paramedics who have completed additional training in urgent and emergency care.
"This training enables them to see and treat patients at home, referring them for appropriate follow up when necessary, in addition to responding to emergency calls.
"Extensive research and analysis indicates that, where it is clinically appropriate, many patients can be safely treated without being taken to hospital.
"In the majority of cases, people would prefer to stay at home with treatment rather than travel away from family support and into a hospital environment.
"The introduction of specialist paramedics in Moray ensures that more patients can be seen and treated in a home environment which negates the need for an ambulance to convey them to hospital."
The spokesman later claimed that the "additional posts" created in Moray, which were called into dispute by the paramedic, also have benefits.
He said: "The additional posts in Moray have enabled us to enhance the cover we can offer in the region, while offering our staff greater stability in terms of their shifts patterns."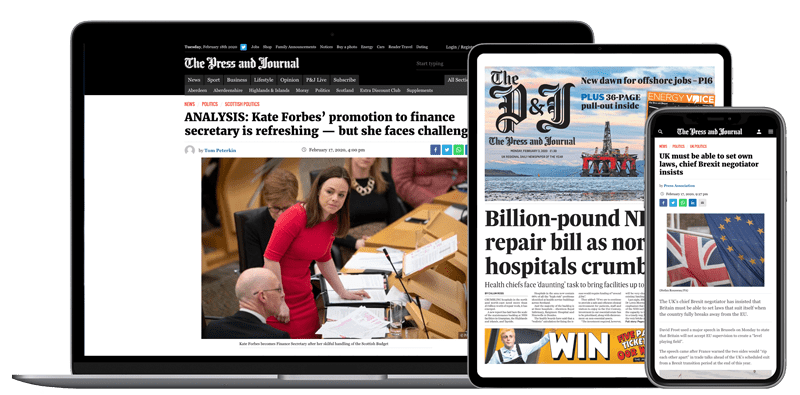 Help support quality local journalism … become a digital subscriber to The Press and Journal
For as little as £5.99 a month you can access all of our content, including Premium articles.
Subscribe