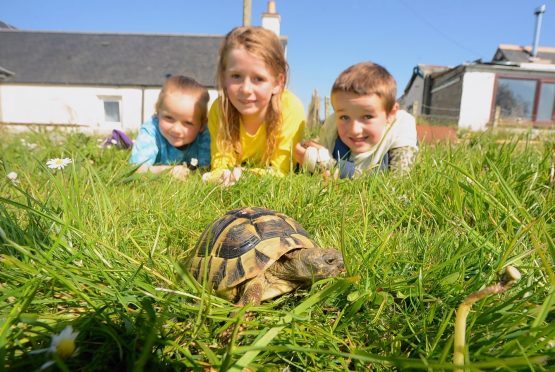 A Moray family has been reunited with a tortoise after he disappeared from their home nine months ago.
Beccie Summerscales-Thornhill and her four young children had been looking after Tortuga last August when he escaped from their property at Broom of Moy, outside Forres.
The family launched increasingly desperate searches for the animal, putting up "missing tortoise" notices, distributing leaflets to their neighbours and even enlisting the help of a sniffer dog.
But as months passed without any sign of Tortuga, the family's hopes began to fade.
However, Mrs Summerscales-Thornhill says she never lost faith that the pet would one day make it back to them.
And her optimism was rewarded when a neighbour recently discovered Tortuga hiding near his home and returned him to the family.
Mrs Summerscales-Thornhill said the animal had been brought to Broom of Moy with her sister and her two children when they visited last summer.
She said: "The tortoise was new to them, and they wanted to take him up to show us.
"My children were excited to see him, and having him here was a treat."
Mrs Summerscales-Thornhill revealed that Tortuga fit in well at her home, which already houses a corn snake, chickens, a tarantula and African snails.
She said: "Tortuga just added to the zoo here, and he didn't cause us any stress until he went missing.
"On that day, we had left him on the decking and he just seemed to escape.
"We searched everywhere for him, and one of our friends even tried to use his sniffer dog – but to no avail.
"The kids were really upset, so they made leaflets and dropped them all over Broom of Moy.
"Every day since then I would look out into the grass to see if I could find him, as I had heard stories about tortoises going missing for years."
It turned out the animal had made it roughly 550 yards to a neighbour's property before finding a comfy spot to hibernate beneath his caravan.
Children Kito, Coen, Safi, and Zuri were "absolutely delighted" when they returned home from school to see the tortoise back in their kitchen.
Tortuga was safely packaged up and driven back to his owners in Manchester overnight.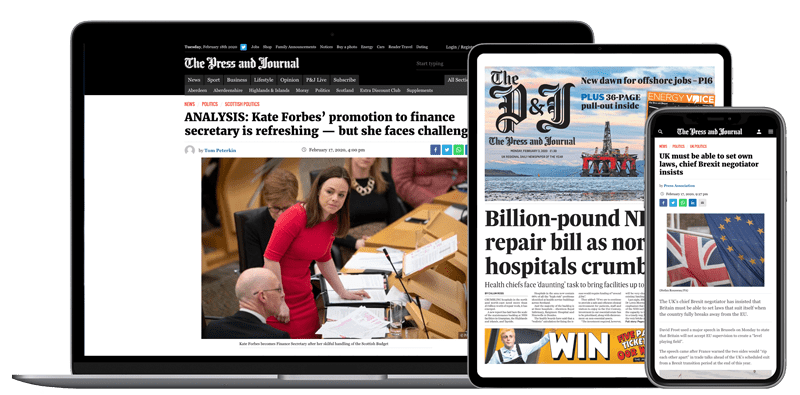 Help support quality local journalism … become a digital subscriber to The Press and Journal
For as little as £5.99 a month you can access all of our content, including Premium articles.
Subscribe