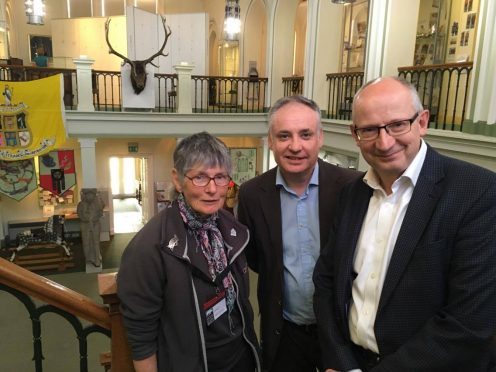 One of the leading figures in Scotland's arts scene has scoped out a range of potential exhibition venues in Moray, amid plans to showcase famous paintings in the area.
Sir John Leighton, the director-general of the Scottish National Gallery, performed a whistlestop tour of the region yesterday.
He visited Brodie Castle, Elgin Museum and the Moray Art Centre in Findhorn to explore the possibility of bringing "superstar" works of art to the county.
Sir John said: "The national collections belong to everybody in Scotland, and the challenge is in making them as accessible as possible and generating a feeling of shared ownership.
"People shouldn't always have to travel to a big city to experience world class art.
"We have already arranged an Andy Warhol exhibition in Dunoon and are planning taking other famous pieces to Caithness later this year.
"While Moray doesn't feature in our immediate plans, we will certainly be looking at bringing paintings like the Monarch of the Glen to this part of the world in the future.
"We want to help people appreciate art, and get past that feeling that they don't know much about it."
Sir John, who was previously director of the Van Gogh Museum in Amsterdam, said the local buildings he visited were all "good spots to showcase art".
He added: "Moray Art Centre, for example, has a head start because it is already set up for just that sort of thing."
Sir John was accompanied by Moray MSP, Richard Lochhead on his trip.
Mr Lochhead invited the art boss to the area to see its potential for exhibiting pieces after meeting him in Edinburgh earlier this year.
Speaking afterwards, the SNP politician said: "If we are creative and flexible, we can make this happen.
"I have no doubt that displays of famous art would be popular here, people deserve the chance to see some of Scotland's most famous cultural assets on their doorstep."
Elgin Museum's Janet Trythall added: "We are really excited about this, Sir John's visit makes the proposal that much more of a reality."
The Monarch of the Glen was created in 1851 by the English painter Sir Edwin Landseer, and bought by the National Galleries of Scotland for £4million in March.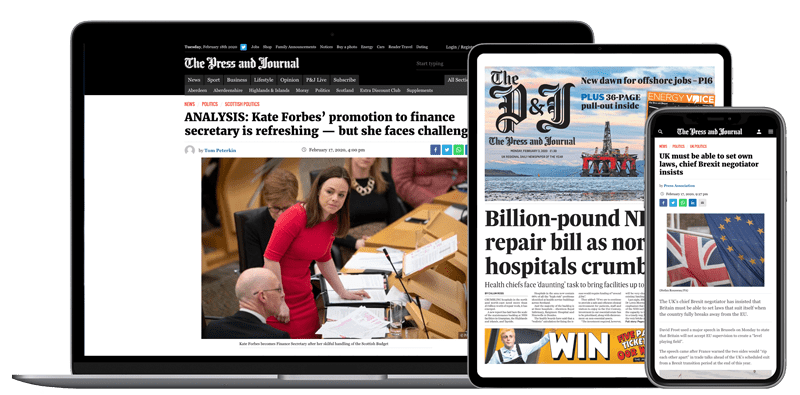 Help support quality local journalism … become a digital subscriber to The Press and Journal
For as little as £5.99 a month you can access all of our content, including Premium articles.
Subscribe