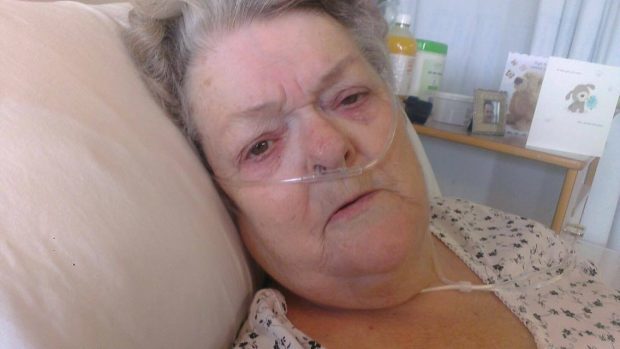 An NHS Grampian probe has determined there was no wrongdoing in the treatment of a Moray woman who was left unable to walk following a hip replacement operation.
Peter Beer complained his wife Sheila's final years were spent in agony after a procedure performed by a locum surgeon at Dr Gray's Hospital in Elgin.
Mr Beer claims his wife suffered constant pain from the summer of 2015, when the operation took place, up until her death from cancer earlier this year.
Moray woman blighted by botched hip operation 'devoted her life to helping others'
He said the surgeon left in charge of the operation "twisted" her body into awkward angles during the procedure and injured her femoral nerve.
But the NHS's internal investigation found that the approach taken that day was not outwith guidelines, and that Mrs Beer was aware of associated risks.
Mr Beer has now criticised NHS chiefs for perceived failings in the investigation.
He has questioned why neither his wife's doctor, nor the locum surgeon who performed the operation, were interviewed and the investigation was instead based on medical records.
Mr Beer, who lived in Forres at the time of the operation, had hoped for measures to be taken to prevent any similar incidents in the future.
He has now sent a second letter to NHS Grampian, complaining about the "minor" investigation, which he has shared with the Press and Journal.
Mr Beer states: "My wife had an operation which was a disaster, by the end all she craved for was the peace of death.
"Please don't slam the door in the face of the next unfortunate mistake."
Yesterday, an NHS spokeswoman confirmed that the health board had received the follow-up complaint and was "considering the points raised".
She said: "Following a letter from Mr Beer, our feedback team led an investigation and sent the results of this to him.
"We have received a second letter from Mr Beer and are considering the points he has raised.
"Strict rules on patient confidentiality prevent us from commenting on this case specifically.
"However, in general terms, locums are recruited via specialist agencies.
"We have robust procedures in place to ensure all locum or agency staff are recruited to the same high standards as our permanent staff.​"