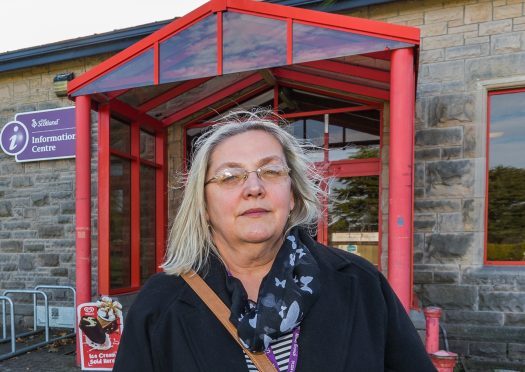 Union members in Moray have vowed to "resist" any proposals to reduce services at the region's libraries.
Protests and marches were staged to resist the council's drive to shut seven buildings in the area four years ago.
At that time, the libraries in Hopeman, Findochty, Portknockie and Rothes were closed while the centres at Cullen, Burghead and Dufftown were given a reprieve.
But now, it is feared they might face the axe as part of the authority's drive to plug a £14million black hole in its finances.
Last night, council leader George Alexander explained library services would have to be considered with every other department and warned "difficult decisions" would have to be made.
Members of the Unison union are staging an event in Elgin Library next week to raise awareness of the crucial service.
Branch secretary Suzanne Wright said: "Libraries are a vital resource – not only for books, but as meeting venues for clubs, access to IT facilities as well as advice on council services.
"As yet, we don't know what budget cuts may be proposed by the local authority over the next couple of years. However, we do know that, previously, the public library service has been a target.
"The event is a great opportunity for employees and the public to demonstrate how vital and valued our libraries are and to show any further attempts to outsource or close services or reduce opening hours will be resisted."
Unison members will be at the Elgin Library event on Thursday, October 19 to inform visitors about the importance of library services.
Mr Alexander said: "At the moment, nothing has been ruled in or ruled out as part of the budget – libraries will be considered as part of it just like other things.
"I respect their right to demonstrate. It's clear we have some very difficult decisions to make – unless they can persuade the Governments to give us more finances."
The demonstration, which will run from noon to 2pm, has been organised as part of the union's national SOS (save our services) drive about libraries.