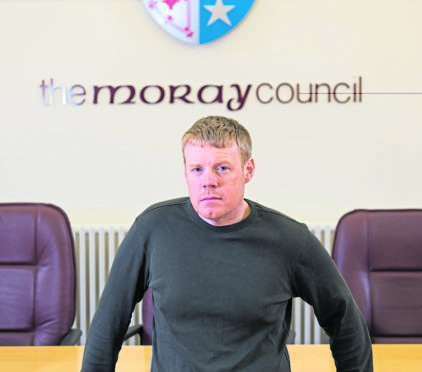 The SNP is poised to take control of Moray Council tomorrow after an 11th hour bid by the Conservatives failed to secure any support.
Tory group leader Tim Eagle made a last-ditch plea to anyone interested in coalition talks, except the SNP, to attend a meeting yesterday morning.
But the efforts were rejected by his former independent colleagues and the Moray Alliance Group – made up of Labour councillor John Divers and independents Ryan Edwards, Walter Wilson and Derek Ross – leaving the door open for the SNP to seize control of the chambers.
In a statement after the meeting, the administration group said they accepted the "only outcome on the cards" was for the SNP group to take over as a minority administration.
The Tory-led administration – which suffered two high-profile departures early on – fell into disarray two weeks ago amid a row about recruitment ads for department director positions, both commanding salaries of more than £90,000.
Last week, the SNP group was poised to assume the reins, but were thwarted when convener James Allan rejected their motion and said it would be better to hold off on a decision until this week.
Now the SNP look set to get their way, and will form a minority administration of nine councillors.
Last night, group leader Graham Leadbitter said the SNP was more than ready to form an "effective" administraiton.
"As it stands, we will be forming a minority administration, and we believe we can be very effective," he said.
"We have a number of positive relationships with other councillors who will be speaking to for all policy issues.
"We believe we can make a difference and make Moray Council more sustainable."
Mr Eagle however, remains unconvinced of the group's ability to bring stability to the chaos-hit council, which is facing £14million of budget cuts over the next two years.
He said: "Over the last few weeks the SNP have thrown ridiculous comments at us as have some of our former colleagues in administration yet we have been calm and rationale in our reactions.
"We have not played political games but instead tried to focus on what was best for Moray. Many of the Conservative chairs have tried hard this last year to be positive and optimistic.
"The Conservative group will now spend time looking at the future for Moray, thinking about potential options for change and future budgets and playing an active and constructive role in opposition."
A statement put out on behalf of the outgoing administration group, said: "At our final administration group meeting today we tried to acknowledge the invitation from the leader of the conservative group, but the invitation proved to be an empty gesture.
"We therefore accept that the only outcome on the cards is for the SNP group to take over as a minority administration on Wednesday with the possible support from members of the MAG group."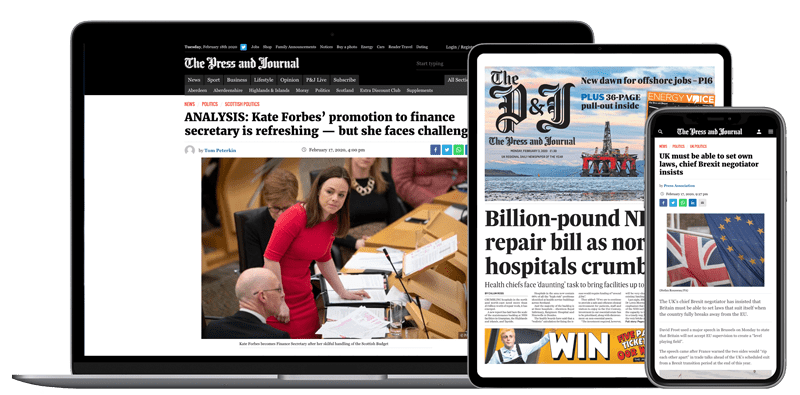 Help support quality local journalism … become a digital subscriber to The Press and Journal
For as little as £5.99 a month you can access all of our content, including Premium articles.
Subscribe