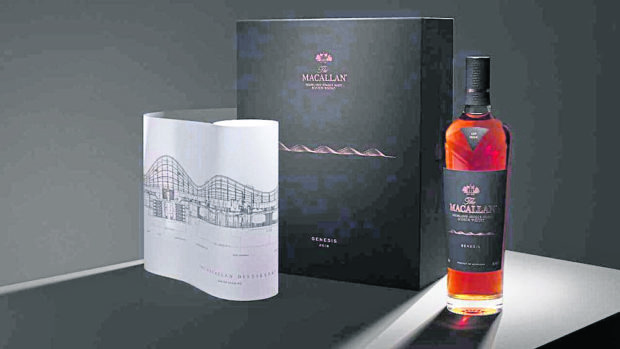 Bottles of whisky which brought a corner of Moray to a standstill have gone under the hammer – selling for more than 10 times their retail price.
A total of five bottles of the rare Macallan Genesis Limited Edition were sold last night on the Aberdeenshire-based Whisky Hammer website – one for £4,650, two for £4,750 and two for £4,800.
The bottles were sold for a collective total of £23,750 by private sellers using the auction site.
The malt was launched to celebrate the new £140 million Macallan Distillery and visitor centre at Craigellachie, which opened on June 2.
The distillery put just 360 of its 2,500 bottles up for sale initially on August 15.
But hundreds of aficionados arrived at Macallan near Craigellachie in an attempt to get their hands on the limited edition malt.
However, the amount of customers trying to make their way to the sale resulted in police being forced to shut the B9102 Grantown road to try to control the traffic.
Cones to prevent parking were set up along the grass verge the day before.
Each and every bottle was snapped up within an hour, leaving anyone else with an interest in the rare Macallan disappointed.
And those who have decided to auction the whisky have already made a tasty profit having paid around £495 when they went on sale at distillery.
The auction site is run by two brothers from Ellon, Daniel and Craig Milne, who hold monthly auctions selling a variety of rare whiskies.
From humble beginnings in 2015 they now sell about 800 bottles every month to buyers as far flung as Beverly Hills and the Middle East.
It is described on the site as being "presented in a beautiful presentation box containing signed lithographic print of the distillery, signed by Graham Stark, the lead architect, on Italian cotton paper."
The five on sale yesterday were part of a batch of only 2,500 and are a "very highly limited release" according to Whisky Hammer.
Daniel Milne of the auction site said: "The Macallan Genesis has gathered a lot of interest from across the globe and as we expected has achieved a significant return on investment for our sellers.
"We had over 800 bottles for sale last night and are really pleased with the results."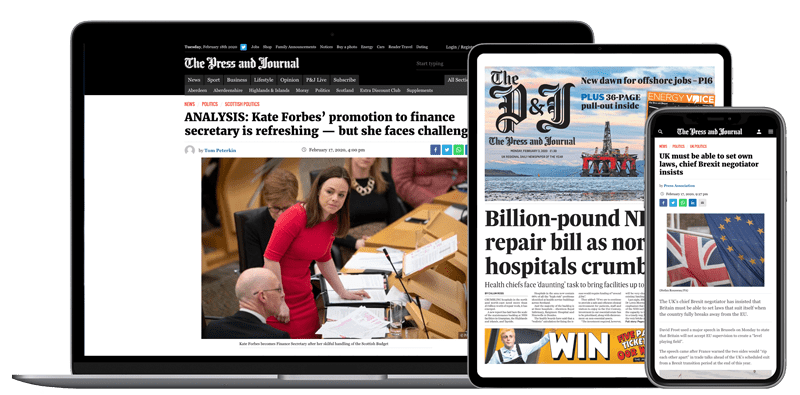 Help support quality local journalism … become a digital subscriber to The Press and Journal
For as little as £5.99 a month you can access all of our content, including Premium articles.
Subscribe