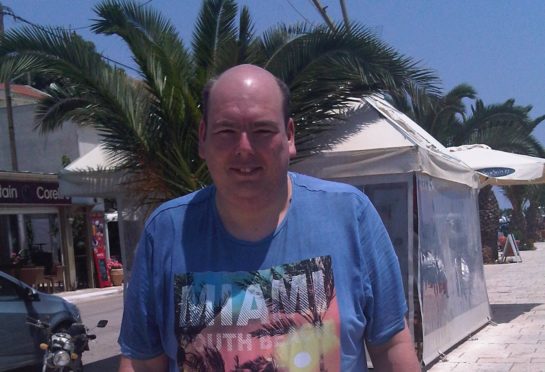 A scuba diving instructor has relived the moment a rookie diver suffered a panic attack 40ft beneath the North Sea and died.
Natasha Scott was diving with quantity surveyor Benjamin Rayner, 38, when he suddenly lost control due to an issue with his breathing apparatus in the summer of 2014.
Mr Rayner, who lived in Lossiemouth, suffered a panic attack in the water near Findochty Harbour and could not be saved when he was eventually dragged back to his boat.
Miss Scott has now told an inquest how she tried to help Mr Rayner as he began "flailing his arm and legs" as panic set in.
His movements caused Mr Rayner's buoyancy aid to fill with air.
Miss Scott attempted to keep control of him but was forced to let him go for her own safety as he rapidly rose feet first to the surface with water leaking into his mask.
Mr Rayner, who was originally from Cheshire and served as secretary of the Burghead Sub-Aqua Club, was pulled from the sea into a boat but died from organ failure despite attempts to revive him.
Miss Scott told the inquest in Warrington, Cheshire, about how the expedition on June 22, 2014, went awry.
Miss Scott said:  "The dive lasted for 19 minutes.
"I noticed he had difficulties with one of his fins and I put it on correctly and tightened it for him.
"Then he began to ascend quickly and I tried to hold him. He put air in his jacket and I had to let go for my own safety – and then he was out of my sight.
"I had to stop to sort my own breathing and buoyancy whilst he lost control.
"I went to the surface where we were struggling to get him into the boat. We held his head into the boat and gave him rescue breaths but he was unresponsive.''
The tragedy happened just six months after Mr Rayner qualified with the British Swimming Coaches Association as an ocean diver.
Coroner Alan Moore recorded a verdict of accidental death.
He said: 'He passed away while doing a sport he thoroughly enjoyed."
His parents Richard and Janet described Mr Rayner as "a lovely man with a great sense of humour" following his death.